Lincoln extends streak to six behind bench, defense
Send a link to a friend Share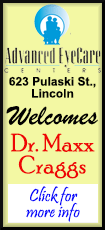 [December 23, 2017] Coming into Friday night's game at Roy S. Anderson Gymnasium, the Lincoln Railers looked to continue the play that been the reason behind a five game winning streak. With 3-6 Charleston making their first conference trip to Lincoln, things were setting up for the Railers to end the pre-Christmas portion of the season on a high note.

The Railers did get the win, a 62-20 decision over Charleston. Yes, the defense was there, forcing almost 20 turnovers, but Lincoln returned the favor by committing 15 of their own. It was on the strength of two big runs, a 20-4 run to start the game and a 28-2 stretch in the second half, that propelled Lincoln to a 8-2 record heading in to Christmas break. However, with all the good that comes with a 42-point win, a coach as successful as Lincoln's Neil Alexander finds the issues that can be problems down the road.

"We did not play with any emotion and this team has to play with emotion to be successful," Alexander said. "If we play with the lack of emotion we showed tonight down in Collinsville next week, it will not be very pretty. You have to practice with emotion so you can play with it. It's not some switch you can just flip on because sometimes when you try to do that, it's not there."

Coach Alexander, who is now 400 games over .500 in his career (788-388), went back to 6'9" junior Jermaine Hamblin for the starting lineup and his decision was rewarded on Lincoln's first possession as a dump-in pass to Hamblin resulted in a hook shot that was close to being a dunk. Hamblin, who finished with a career high 10 points, is a work in progress and Alexander knows how important Hamblin can be, but knows he can't be asked to do more than possible.
"We have to work on feeding the post. Down the road, he (Hamblin) might be able to handle more difficult passes," Alexander said, "but for now we have to get the ball to him so he can handle it cleanly. He still has some learning to do but you see glimpses of what he can do."

Hamblin wasn't the only one to record a career high. Sophomore Isaac Dewberry scored a team-high 14 points to lead a bench that scored 32 points on the night. In all, nine Railers scored with Isaiah Bowers adding 12 points as Lincoln had three in double figures for the second time this season.

As always seems to be the trend, the Railers success starts and ends with their vaunted defense and after Friday night, the defense is allowing less than 35 points a game. Over their last five games, they have allowed more than 33 points just once. After the Hamblin basket to start the game, it was two straight turnovers from the Lincoln defense that the Railers converted to points and a 6-0 deficit was enough for an early timeout from Charleston coach Blain Mayhall just 2:38 into the game.

The Trojans (3-7, 0-4) finally got on the board with a Lincoln turnover that was converted into the first points of the night on a layup by Luke Buescher. Lincoln responded with a Ben Grunder layup after a steal by Bowers and a two-hand alley-oop dunk by Hamblin off a lob pass from Titus Cannon. Heading into the second quarter with a 12-4 lead, the Railers used free throws to build their lead during an 8-0 run. The Railers stretched the lead to 20-4 after Dewberry sank three of four from the line after a foul and a technical foul on the Charleston bench at the 4:50 mark of the second.
Charleston's Zach Bennett scored four of his team high eight points to cut the lead to 12 at 20-8. Colton Holliday and Bennett traded baskets twice to put the margin at 24-12. Bowers ended the half in good fashion as he drained a 15-footer at the first half buzzer giving Lincoln a 26-12 edge at the break. The Railers continue their good play in the first half as they have yet to trail at halftime this season.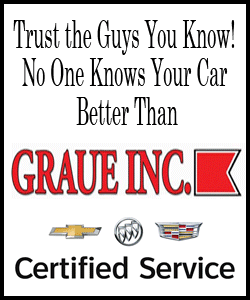 The third quarter was all Lincoln, outscoring the Trojans 14-4. After Hamblin converted a conventional three-point play and Darrell Phillips hit the game's first three, the Railers hit the gas. Up 30-16, Lincoln put the game out of reach with more defense that confused and frustrated Charleston. By the time Dewberry scored on a back door layup on a pass from Cannon to end the third quarter, the Railers were in command with a 40-16 lead.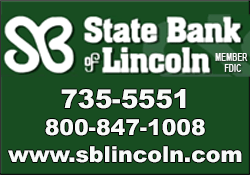 Dewberry continued his strong play, scoring Lincoln's first nine points of the fourth quarter in a variety of manners. Whether it was a baseline drive, an offensive rebound basket, or a three from the right corner, the sophomore continues to force his way onto the floor as an offensive threat. By the time his three went down, Lincoln was up 52-18. Drew Bacon sandwiched Dewberry with a pair of threes, the first being Lincoln's first one of the game coming with five minutes left in the contest.

Will Ewald scored his first points of the season with a three from just to the left of the top of the key while freshman Dylan Singleton scored in his first appearance of the season to end up the Lincoln scoring as the game closed with a 62-20 win as the Railers closed out the first half of the conference season with a 5-1 mark in the Apollo.

It will be interesting to see if the Railer defense will make the trip to Collinsville. Over the first 40 quarters of the season, Lincoln's defense has allowed double figure scoring in only 11 of them. With the teams on the horizon, this Lincoln defense will certainly be put to the test. As Coach Alexander said, the bracket committee "did us no favors by matching us up with a 7-1 team in Hazelwood East."

Along with the trio in double figures that combined for 36 points, Holliday added seven with Grunder and Bacon each scoring six. Ewald's three and two each from Tate Sloan and Singleton rounded out the Railer output.

So now, the Railers can enjoy a few days before the trip to Collinsville. Again, they will play at 1pm on Thursday against Hazelwood East from the St. Louis area. As always, the lineup is filled with talented teams and getting to the championship will be earned. "I will learn a lot about this team in Collinsville," Alexander said. "We'll see just where this team is and who knows, we could see a Quincy team that just beat Washington at home and Southeast or Decatur could be on the horizon as well."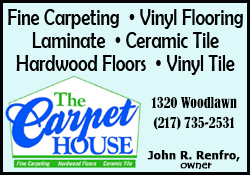 LINCOLN (62)

Dewberry 5 3-4 14, Bowers 6 0-0 12, Hamblin 3 4-5 10, Holliday 3 1-2 7, Grunder 3 0-0 6, Bacon 2 0-0 6, Ewald 1 0-0 3, Sloan 1 0-1 2, Singleton 1 0-2 2, Cannon 0 0-0 0, Whiteman 0 0-0 0, Pozsgai 0 0-0 0, Froebe 0 0-0 0, Funk 0 0-0 0. TEAM 25 8-14 62. 3pt FG 4 (Bacon 2, Dewberry, Ewald).

CHARLESTON (20)

Bennett 8, Buescher 6, Phillips 3, Finley 2, Hurst 1. TEAM 7 5-11 20. 3pt FG 1 (Phillips).

CHARLESTON 4 - 8- 4- 4 20
LINCOLN 12-14-14-22 62
[by Jeff Benjamin]