Lincoln Daily News
welcomes letters of appreciation, information and opinion on matters pertaining to the community.
As a community we need to be able to talk openly about matters that affect the quality of our lives. The most effective and least offensive manner to get your point across is to stick to the issue and refrain from commenting on another person's opinion. Letters that deviate from focusing on the issue may be rejected or edited and marked as such.
You may also send your letters by email to ldneditor@lincolndailynews.com
or by U.S. postal mail:
Letters to the Editor
Lincoln Daily News
601 Keokuk St.
Lincoln, IL 62656
Letters must include the writer's name, telephone number, and postal address or email address (we will not publish address or phone number information). Lincoln Daily News reserves the right to edit letters to reduce their size or to correct obvious errors. Lincoln Daily News reserves the right to reject any letter for any reason. Lincoln Daily News will publish as many acceptable letters as space allows.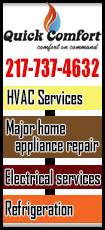 To the editor:

As the Christmas season continues, it seems appropriate to take a minute from the hustle and bustle of all of the high school activities that are taking place to think about the many things here in the Lincoln Community High School District for which we are grateful.

The entire staff and administration are grateful to the parents/guardians for supporting their students, because education is not, nor has it ever been, a one-person job. Students who come to school ready to learn are sent that way from home. In this world, when parents/guardians are sometimes raising students alone, working multiple jobs, or building a career, this can be difficult to do.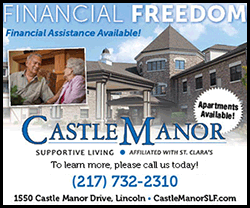 We would be remiss if we didnít express our thanks and gratitude to our entire teaching staff. In addition to teaching every student, every school day, staff members spend time outside of the school day planning lessons, grading papers, sponsoring an extra-curricular event or an enrichment activity. They serve not only as educators, but often times as mentors or role models. Teachers often times help students make connections between services they may not know are available, one of the many tasks they do that isnít in their job description.
LCHS support services also deserve our gratitude this holiday season. These are the hard working individuals who make sure everything runs smoothly. These are the magicians who get it done, behind the scenes.
And finally, how could we not give a very sincere thank you to the communities which support our school district. From buying advertisements, dinner tickets, or just donating time or expertise when needed, our communities always step forward to support our students by supporting Railer Nation.

We often take for granted the efforts put forth to support education at Lincoln Community High School. And, when we do stop to think about what that means, we are all thinking toward the future we are building for our next generation. Please take time and be grateful for the communities we live in, work in, and continue to believe in the future of Railer Nation. Our future is our most valuable resource, so take the time this Christmas season to remember it.
Robert Bagby
Superintendent
Lincoln Community High School District 404
[Posted December 15, 2017]