The Elkhart Historical Society announces two exciting events for February
Send a link to a friend Share
[February 06, 2017] ELKHART - Saturday February 18th will be "Craft Day in Elkhart", and will be hosted by Horsefeathers, Birdsong Books and Vintage, and the Country Bumpkin. Each shop will have its own craft, and each session will be offered two times, 10a - 12n and 1p -3p with an hour break for lunch at the Wild Hare Café at noon.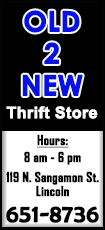 Horsefeathers will offer watercolor painting in the morning and acrylic painting in the afternoon, well known artist Reneé Sisk will be the instructor. Jean Tweet will offer fabric collage instructions at Birdsong using vintage material, buttons and lace. Jamie Theobald will offer beginning crochet at the Country Bumpkin. All projects are designed to be completed in the 2 hour time period.

The cost per session will include all the materials needed for the project. From the fee collected, $5 will go to the Elkhart Historical Society and will be used to defray costs while helping to offer events for the education and enjoyment of the community.

A satisfying lunch featuring a cup of Tomato Basil Soup and a half sandwich of turkey cheddar melt on artisan bread, served with chips and soup crackers, with coffee, tea or water, will be offered at an additional cost.

Sessions can be mixed or matched, and reservation forms can be obtained at the participating businesses in Elkhart, or from the website; www.elkharthistoricalsociety.org. Reservations should be made by calling 217 947 2238, as space is limited.

The second offering for February is on Friday February 24, 2017. Returning to Elkhart for a much anticipated visit will be Karl Luthin, who will present "Welcome to Hollywood". The program will cover many of his experiences while working on the movie sets of more than 60 productions and mini-series. Multi-faceted Luthin is often the on-site veterinarian, or reenactor, frequently providing props, set dressings, and horses, or acting as an advisor helping to insure the historic accuracy of the equipment or costumes being used. Some of the productions he has been involved in are, "Gods and Generals", "Glory", The "John Adams" mini-series, "Into the West", "Gettysburg", "Cold Mountain", and most recently providing a massive amount of props as well as the horse Daniel Day Lewis rode in the movie "Lincoln". Karl will be bringing film clips and slides from many of these movies, as well as movie posters, and the behind the scenes stories.
The Wild Hare Café provides all of the delicious meals for Historical Society functions as well as the homey atmosphere. We bundled it into an all-inclusive package. Pricing is based on selection of a full dinner package or the soup supper. From the registration, $10 will go to the Historical Society to support future events. See menu selections on reservation form.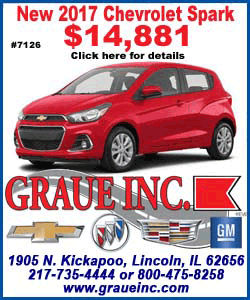 Horsefeathers is located at 104 Gov. Oglesby St. in Elkhart Illinois, and the doors will open at 5 p.m. and the event will start at 5:30 p.m. Reservations are necessary as there is limited seating, and can be made by calling 217-947-2238, where you are encouraged to leave a message. Deadline for reservations February 20. Reservation forms can be obtained on the website www.elkharthistoricalsociety.org; at Horsefeather's or the Country Bumpkin in Elkhart.
[J. Rob Wilson]