A party for Mr. Lincoln on Feb. 11
Mount Pulaski Courthouse to celebrate Lincolnís birthday with visit from his teacher

Send a link to a friend Share
[February 06, 2017] MOUNT PULASKI - Mount Pulaski Courthouse State Historic Site will celebrate Abraham Lincolnís birthday Feb. 11 with one of his favorite people and one of his favorite desserts.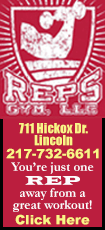 The fun starts at noon, when Lincoln himself will greet visitors for crafts, games, a scavenger hunt and one of Lincolnís favorite desserts Ė apple pie with rum sauce. Cookies will also be available.

Then Lincolnís friend Mentor Graham will speak at 1:30. The New Salem school teacher helped young Lincoln learn skills that allowed him to become a surveyor, lawyer and ultimately president.

Graham will give visitors a taste of what it was like to learn in a ďblabĒ school, where students noisily recited their lessons as a group. Children will also be invited to write with a quill pen and draw pictures on a slate just as students did in Lincolnís time.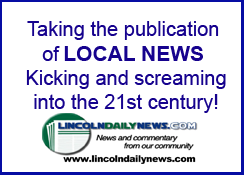 Lincoln will be portrayed by Joe Woodward, who specializes in interpreting Lincolnís Illinois years, when he was a lawyer and politician who had not yet grown his famous beard.

Mentor Graham will be portrayed by Charles Starling, who has been interpreting Graham for nearly 30 years, including 20 years at Lincolnís New Salem State Historic Site. He will be greeted by Mount Pulaski resident Jeane Duff Connolley, the real-life Grahamís great-great-granddaughter, and her two daughters.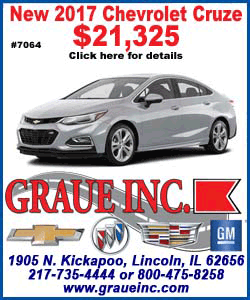 The apple pie is being donated by Hilltop Catering.

Mt. Pulaski Courthouse Foundation was established in 2011 to care for the building and plan special events. For more information, visit www.mtpulaskihistoriccourthouse.org.

The site is open noon-4 p.m., Tuesday through Saturday. There is no charge for admission.

The site is operated by the Illinois Historic Preservation Agency. IHPA protects the stateís historic resources, which contribute to education, culture and the economy. IHPA sites include ancient burial mounds, forts and buildings erected by settlers, and homes connected to famous Illinoisans.
[Shanta Thoele
Executive Secretary
Illinois Historic Preservation Agency]