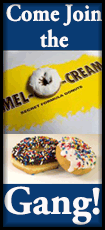 The ALMH Market will reopen on Saturday, May 13th and continue rain or shine on Saturdays through September 30. The indoor, producer-only farmer market will once again be held from 8 a.m. to noon in the Expo Building at the Logan County Fairgrounds in Lincoln, Illinois.

The ALMH Market is an indoor, producer-only farmers market. The producer-only designation ensures that all items offered at The Market will be homegrown, handmade, and/or vendor-created from locally owned operations within the state of Illinois.

"We take pride that The ALMH Market has become a wellness destination like no other in Illinois," said Angela Stoltzenburg, ALMH marketing and community partnerships director. "The Market is an extension of our mission to improve the health of the people and communities we serve; our aim is to promote fresh food and healthy living while supporting local farmers and the food-producer economy."
The Market's inaugural season was a success by all counts. Over 13,000 visitors attended the Market in 2016 and purchased over $32,000 in local produce.

Nearly 500 free health screenings were conducted during the "Know Your Numbers" campaign sponsored by the ALMH Auxiliary. Over 150 individuals participated in fitness classes that included multiple formats such as yoga, Zumba, kick boxing and PiYo. Over 150 children ages 5-12 took part in more than 800 activities as part of the Power of Produce (POP) Club and as a result they earned over $1,500 in market tokens to be spent on produce.

In 2017, The ALMH Market will once again offer a variety of items including fruits, vegetables, eggs, poultry, baked goods, and more. In addition to the produce, the POP Club will once again offer activities for children and a rotating schedule of cooking demonstrations, fitness classes, and free health screenings will be part of the weekly activities. There are also plans for more Rock the Bike activities giving adults an opportunity to blend a smoothie with their own pedal power.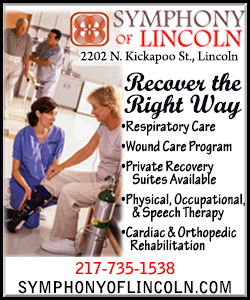 New in 2017 will be a "Local Roots" booth featuring local vendors. This booth will be an opportunity for vendors who are not producer-only but do have a local connection and a quality product to share with market customers.

"We have a healthy mission at our core. In Logan County, over 43 percent of adults are obese which is causing several unhealthy outcomes for our community. While we have several strategies to address obesity underway, The ALMH Market increases access to fresh produce, and we have seen that thriving farmers markets have been proven to improve the health of communities," said Stoltzenburg.

Potential vendors can now apply online at www.managemymarket.com. Any interested vendors or volunteers are encouraged to contact the market coordinator at 217-605-5701 for more information.

For more information about The ALMH Market, visit www.TheALMHMarket.org
[Angela Stoltzenburg, MBA
Marketing and Community Partnerships Manager
Abraham Lincoln Memorial Hospital
Healthy Communities Partnership]