Lynx Men's Volleyball Teams Take 1st and 3rd at MWPVC Region Tourney
Send a link to a friend Share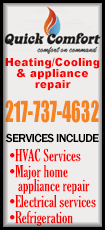 [February 07, 2017] On Saturday, the LC Men's Volleyball teams began their Conference season by participating in the eight-team MWPVC Regional Tournament hosted by Bradley University.

The Lincoln College "A" squad dominated play going 6-0 to win the event and the LC "B" team was 2-3 for a third place finish.

The teams were placed in separate pools to begin the event. Lincoln "A" went a perfect 3-0 to win their pool. The Lynx defeated Western Illinois University (25-12, 25-15), Lewis University B (25-16, 25-18) and the University of Chicago (25-22, 25-22) to claim first in their pool.

Lincoln then began their run to the championship by handing Augustana College a 25-19, 25-22 loss then winning a rematch against U of Chicago 25-18, 25-20.

In the championship match, Lincoln faced the Lewis University A team. LC jumped all over the Flyers in set one, going up 7-0 behind the consistent serve of sophomore setter Bryan Orellana. Orellana would serve six of his team-high seven service points in the match during the opening run. The Lynx would never trail on their way to a 25-14 set one win.
In set two, the Flyers would not allow Lincoln to build a commanding early lead which made for a more competitive set. However, a late 6 point surge by the Lynx put the match away. During the run, Orellana connected with sophomore middle hitter Michael Wesley, sophomore outside hitter Kyle Murphy and sophomore outside hitter Corey Poindexter for several key points. LC won the set 25-19 to claim the championship.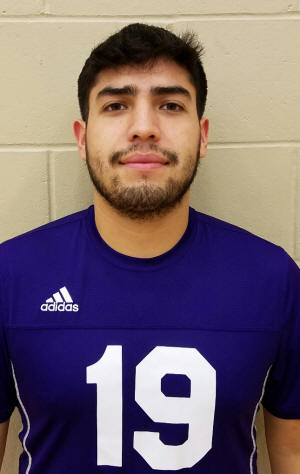 Sophomore setter Bryan Orellana was named Tournament MVP. Orellana compiled 28 service points and 65 set assists during the tournament.
The Lincoln College "B" team also had a strong showing at this event going 1-2 in their pool, defeating Augustana College (25-20, 22-25, 15-9) then losing to Bradley (12-25, 13-25) and Lewis University A (22-25, 15-25).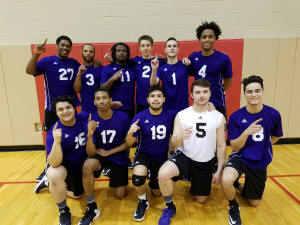 Lincoln College Lynx Men's Volleyball A Team
In their first match of single elimination play, the team rallied to upset the higher-seeded Lewis University B team in a closely contested two-set match 25-23, 25-23. In that match, the Lynx were led in kills by freshman outside hitter Noah Diab (6) and sophomore setter Tony Silva dished out 13 set assists. Middle hitter Carlos Draper was a force at the net recording five kills and seven blocks. The win moved the team in to a semi-final match against the Lewis University A team. The Lynx would fall to the Flyers in that match by scores of 11-25 and 12-25.

Stat Totals from the weekend:

Kyle Murphy 34 kills, 36 digs, 20 points
Corey Poindexter 38 kills, 29 points
Bryan Orellana 65 set assists, 28 points
Michael Wesley 29 kills, 15 blocks
Greg Scott 19 kills, 12 blocks, 64 set assists
Charles Carter 16 kills, 10 blocks
Deantrius Coleman 14 kills, 10 blocks
Dylan Russin 14 points, 6 aces, 64 digs
William Moore 10 kills, 7 blocks
Noah Diab 24 kills, 10 points, 14 digs
Carlos Draper 13 kills, 18 blocks
Tony Silva 62 set assists, 20 digs
Kenny Koster 26 kills, 6 blocks, 7 points
Robert Davis 5 kills, 14 blocks
Michael Konczal 18 digs
Jordan Cruickshank 10 points, 28 digs


LC Coach Mark Tippett: "I was extremely proud of the effort that both teams put out for this event.

"The A team was consistent in all aspects of the game from start to finish. Our ball control off of serve receive was outstanding. The primary passers (Kyle Murphy, Dylan Russin, Mike Konczal, Corey Poindexter) did a fantastic job of getting the ball to our setters in system so they could find open hitters. Middle hitters Michael Wesley and Deantrius Coleman and right side Greg Scott were dominating at times which was a lot of fun to watch.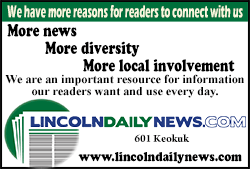 "Our B team made a strong showing as well. We were without setter Jake Felming due to an injury, but sophomore Tony Silva did an excellent job in his place despite not having much time to prepare. Moving Silva to setter caused other players to play out of position today as well, so considering the shake up this team received, a third place finish is a good result. Both teams should receive excellent seeds at the upcoming Conference Crossover Tournament in March."
[Coach Mark Tippett]