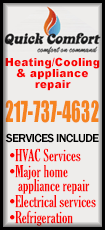 Tickets are available by calling 217-732-3168: Adults-$10 each and students (through college)-$5 each.
Based on the story in Genesis involving Joseph and his "coat of many colors," this family-friendly musical is presented entirely in song with catchy tunes and gripping themes.
The role of Joseph is to be played by Alex Mulcahey (FR, Normal, IL), with Sheralyn Bolton and Olivia Huber (Seminary, Chatam, IL) as narrators. Playing the role of Pharaoh is Jared Eakle (FR, Sidell, IL), while David Daniels (SR, Lafayette, IN) and Sadie Murbarger (JR, Albion, IL) have been cast as Mr. and Mrs. Potiphar—Mr. Potiphar being the captain who buys Joseph.

Directed by Tim Searby, with accompaniment by Seminary Professor of Worship Studies Dinelle Frankland, the cast also includes Dr. Robert Kurka, Larry Roberts, Weilun Lee, Tyler Whetsell (FR, Sullivan, IL), Brian Bolton, Jacob Duffin (SO, Keokuk, IA), Cameron Whitten (JR, Plainfield, IN), Andrew Kuhlman, Zildjian Bolton, Brandon Davis, Sadie Bolton, Caitlin Gowin, Alysa Stephens (SO, Ashmore, IL), Stephanie Hall, Anna Jewell (JR, Janesville, WI), Erin Gowin, Mengling Qui (SR, China), Hannah McCalla (SO, Milford, IL), Sarah Starasta, Carissa Davis (SO, Manteno, IL), Chloe Yuan (China), and Maura Gowin.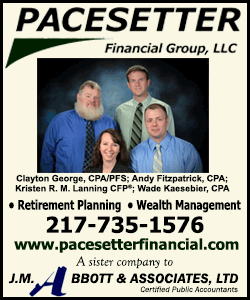 Established in Lincoln, Illinois, in 1944, LCU's mission is to equip Christians to serve and lead in the church, the workplace, and the world. In its 73 year history, 16,000 Lincoln Christian alumni have gone on to serve in every one of the 50 United States and in more than 167 countries worldwide. Today, LCU offers a variety of degree programs for undergraduate, graduate and seminary students. Classes are offered on campus, at three extension sites in three states and online around the world. To learn more, visit www.lincolnchristian.edu.

[Chris Thomas]