New Community Health Center coming to Lincoln

Send a link to a friend Share
[February 25, 2017] LINCOLN - by Don Cavi, Public Health Administrator
Logan County Department of Public Health

The Logan County Department of Public Health (LCDPH) is joining forces with the Southern Illinois University (SIU) Center for Family Medicine to introduce a new Community Health Center to serve residents of Logan and surrounding counties.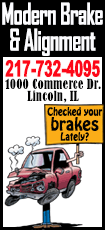 The SIU-owned and operated center will help provide access to healthcare services to thousands of residents regardless of insurance status or ability to pay.

The project is made possible through the help of the Abraham Lincoln Memorial Hospital (ALMH) Foundation who has provided the funding for the construction of the SIU health center, which will be located at LCDPH.

LCDPH is proud to be partnering with SIU and ALMH and are grateful to the hospital Foundation for their financial support in making this project possible.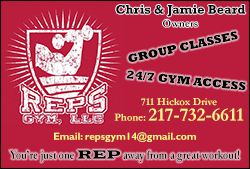 The Community Health Center will substantially increase access to affordable health care services to those in need of a permanent health care home. Having quality and affordable primary care, dental and public health, all under one roof will provide convenience for clients to have a full spectrum of services at their fingertips.

The SIU Community Health Center will provide patient center care and services which includes women's health, children's health, preventative care, school and sports physicals, chronic disease management and geriatric medicine.

In addition to providing quality healthcare, SIU has expanded their services to include dental.

As part of the project, SIU has agreed to assume operation of the LCDPH Dental Clinic, which has proudly served the community since 2011. The transition will be seamless as SIU will continue to operate the clinic employing the same professional staff.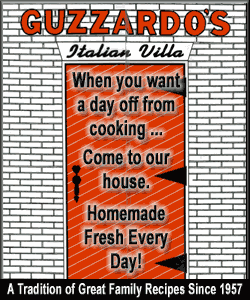 SIU also plans to expand the dental clinic by adding an additional exam room.
As a Federally Qualified Health Center, SIU is in a strong position to assure the dental clinic will continue to serve local residents well into the future.
SIU plans to open the Community Health Center on April 3rd. After March 20th, SIU will start to accept appointments.

Both the Dental Clinic and the coming Health Center will be located in the Logan County Department of Public Health at 109 3rd Street, Lincoln and can be reached at the main health department number at 217-735-2317.

The Health Center will operate Monday through Friday from 8:00 a.m. until 4:30 p.m.