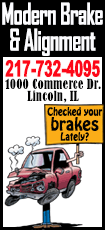 Board members present were board Chairman Chuck Ruben, Vice Chairman Emily Davenport, Bob Farmer, Dave Blankenship, Kevin Bateman, David Hepler, Gene Rohlfs, Bob Sanders, Scott Schaffenacker, Adam Schmidt and Annette Welch. Janet Dahmm was absent.

Guests included insurance representatives Nancy Schaub from R.W. Garrett Agency, Nathan Whiteman from WorkTitan LLC, Joe Ryan from Country Financial, and Don Frontone from the Stone River Group.

Guests from county offices included Joyce Westen from the highway department, Larry Westen from the assessor's office, Theresa Nickel from the circuit clerk's office, victim witness coordinator Lisa Bobb, and judicial secretary Lynette Bruce.

Insurance, Legislative and Liquor Chairman Adam Schmidt said two companies put in a bid to be the county's consultant for health and dental insurance for the next three years. He said two other local consultants, Steve Schumacher and Joe Ryan, did not put in bids. Ryan sent the board a letter thanking them for the opportunity, but said agreements written out by his company do not allow him "to quote a net of commission plan."

Schmidt asked consultants Nancy Schaub and Nathan Whiteman to each present their plans and tell why they would be the best fit for the county. Each presenter was given up to five minutes to speak.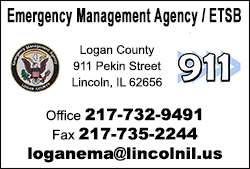 Nancy Schaub said she has been director of agency services for R.W. Garrett Agency for almost 26 years. The agency has 18 employees working with group health plans, individual plans, and Medicare plans. She said, "we service approximately 850 policies placed with numerous insurance carriers" and "our service packages tailor to the individual needs of each customer to ensure that their expectations for a positive experience is attained."

Schaub said the agency works with over 50 municipalities. They have a wide range of services including pricing evaluation, medical claim analysis, flex plans, and health savings accounts. She said the company's strengths are "negotiating and strategic planning, product knowledge, claim resolution, and employee communication."
Schaub said the company believes "maintaining strong partnerships with the carriers" helps provide "meaningful options to clients." They are a preferred provider for Health Alliance.

Schaub said her agency has worked with the county since 1981 except for a few years when the county was with the American Healthcare Plan. The county was covered by Health Alliance for many years, but moved to Blue Cross Blue Shield in 2013. This move helped the county avoid a 37 percent rate increase from Health Alliance and $360,000 in additional costs while improving benefits.

Schaub said the past few years, her agency has negotiated renewals to "less than a three percent increase" and "saved the county $180,000." The employees were able to keep the same benefit levels.

Schaub said in the consulting role for the past thirty years, the company has "balanced the fiscal responsibilities of the board while providing a comprehensive benefit program for the employees and we hope to continue to work with the county."

The board next heard from Nathan Whiteman, Human Resources and Employee Benefits Solutions expert at Work Titan LLC.

Whiteman said he has lived in Logan County for 31 years and has "strived to build an insurance career the last ten years." His company has an office on Pekin Street, in addition to Peoria and Springfield locations.

Whiteman said his office "services over 100 employee groups similar to Logan County." He said they serve groups larger and smaller than the county.

Whiteman said, "We have strong relationships with the carriers we would be quoting for the county," whether it would be Blue Cross or Health Alliance among others.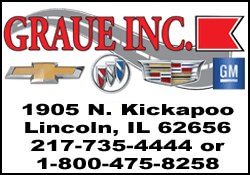 Whiteman said, "I believe in relationships. My core value is building relationships with not only the county in this case, but more importantly the employees. I really feel like a happy employee is a happy employer." Whiteman said he believes in being attentive to employees.

Whiteman said, "I put a bid in of $30,000 per year" for consulting, which is "anywhere from $5,000 to $8,000 below market value." He based the amount on what commission would pay through other carriers.

Whiteman said Blue Cross is not allowing them to take "a net of commission quote, meaning that we must be paid commission by Blue Cross." He said Blue Cross's approximate commission at the agent level would be $29,000 per year for health and $6,800 for dental. Whiteman said that would put Blue Cross commission at around $35,000. He said they would only select Blue Cross as a vendor if the county felt it was the best choice for the year.

Whiteman said, "If selected as your consultant, the first thing I would do is meet with the HR and the benefits administration team here at the county to identify what the goals are, what the challenges have been, and to put a plan in place of how to meet those goals."

Whiteman said he would shop the insurance markets and come up with proposals for the best plans. He provided members with a packet explaining his company's work and a letter of recommendation from Illinois College, who is one of their clients and has 250 employees.

After the presentations, the board and county employees had some questions.

Board member Scott Schaffenacker asked about the commission fees because Schuab's bid was $25,920 and Whiteman's was $30,000. He said the county should pick the lowest possible bidder.

[to top of second column]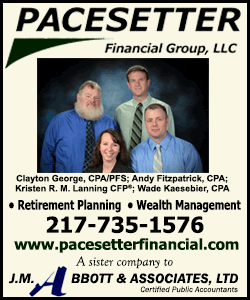 Schmidt said Schaub's bid was per person and is based on 108 employees because the dental portion is commission based.

Schaub said with more employees, the amount would be more.

Board chairman Chuck Ruben said the consultant's job is to look at companies to see if they are cheaper. They will pick policies when insurance expires.
Schmidt made a motion to select Nathan Whiteman as the health and consultant for the next three years.

Board member Kevin Bateman said the higher bid is $4,080 difference and "that's a lot of money."

Schmidt said, "Essentially what we have done is gone out for transparency and in the transparency, we have found what commissions are." Even with higher bid, they have already saved $6,000. Schmidt said, "I called Illinois College" and the person he talked to had many "good things to say" about Whiteman's expertise.

Bateman asked the county employees for their thoughts since it is the employees' plans and policies and the person they have to work with.

Bobb said she feels this year, employees have been well represented and thanked Schmidt and the board for looking out for them. Bobb appreciates the transparency and competitiveness and said she hopes plans brought forward keep employees in mind. She said some find it hard to make insurance payments just for themselves. Bobb said she has faith in Schmidt's direction.

Bruce said the county has an ongoing responsibility as far as what is better for the county, each employee, and the taxpayers.

Davenport asked if the difference in commission rates had any effect on premiums.

Schmidt said it would not affect premiums at all unless they went with Blue Cross Blue Shield, which includes commission rates in their total premiums.

Ruben asked whether a consultant fee where there was not commission would be prorated in the health insurance or if it would be an additional cost to the county.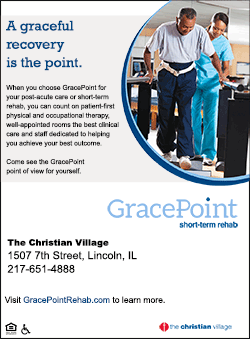 Schmidt said fees are included in a portion of what employees pay.

Schaffenacker said Schaub has proven over the years to be the lowest responsible bidder and said he would vote no for Whiteman.

Board member Annette Welch said Whiteman sounds like he would be able to help employees and answer questions, providing one on one attention.

Bateman said he was torn because he is a "pennypincher," but it would not be first time county voted for someone "who is not the lowest bidder."

Davenport said Schmidt has kept the board up to date on the process and knows what he is doing.

Board members Gene Rohlfs and Chuck Ruben both said Garrett Agency had kept increases to a minimum and done what the county has asked.

Schmidt said they are saving $6,000 even with the $30,000 bid since commissions with some companies would be $36,000. Schmidt said, "What I am looking at is the total benefit Nathan has provided with other employee plans, so that is first and foremost to me."

County Clerk and Recorder Sally Turner said some employees have had questions about insurance costs.

The board office administrative assistant said she would like to know about less expensive plans.

Schmidt said once a consultant is chosen, those questions should be written down and given to the consultant who could research it as an expert and provide experts.

Schmidt's motion to approve the selection of Nathan Whiteman as a consultant for the county's health and dental insurance passed with 8-1-2 with Emily Davenport, Bob Farmer, Dave Blankenship, Kevin Bateman, Gene Rohlfs, Bob Sanders, Adam Schmidt and Annette Welch voting yes; Scott Schaffenacker voting no; and David Hepler and Chuck Ruben abstaining.

Ruben thanked Schmidt for all the work he had done.

Schmidt thanked Schaub for all her agency has done for the county over the years and reminded her she could bid again in three years.

The next Regular board meeting will be Tuesday, March 21 at 7 p.m.

[Angela Reiners]
[© 2017 Thomson Reuters. All rights reserved.]
Copyright 2017 Reuters. All rights reserved. This material may not be published, broadcast, rewritten or redistributed.