Millikin student newspaper wins four ICPA Awards; Decaturian earns Honorable Mention for General Excellence

Send a link to a friend Share
[February 25, 2017] DECATUR - Millikin University's student-run newspaper, the Decaturian, won four awards at the Illinois College Press Association (ICPA) annual convention, held Feb. 17-18 in Chicago.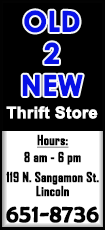 The Decaturian staff received honorable mention for General Excellence in the division for non-dailies with a circulation of less than 4,000.

"I'm really proud of my students," said Dr. Scott Lambert, Decaturian faculty advisor and assistant professor of English at Millikin. "The awards are recognition for the hard work they put in during the course of the year. This is an extremely hard working group and it is satisfying to see them get rewarded for their hard work."

The Decaturian also received honorable mention for Headline Writing, 3rd place for Sports Game Story and 3rd place for Editorial.

"This was a special accomplishment for our staff," said Katy Swift, Decaturian editor-in-chief and a senior English writing major from Creston, Ill. "Everyone does a lot of work and we have writers who are throwing out great ideas for articles."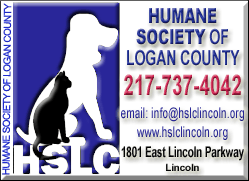 The ICPA honors the best college newspapers in the state of Illinois. Entries from spring and fall 2016 were recognized. Over 70 professional newspaper editors across multiple states judged the contest, which received 1,250 entries from 34 college newspapers in Illinois.

"Overall, the convention was a great experience," said Alexsenia Ralat, co-editor-in-chief for the Decaturian and a sophomore English writing major from Springfield, Ill. "We are very proud of the work we accomplished with a 20-person staff."

Decaturian Reporters Bria Thompson, a senior communication major from Flossmoor, Ill., and Dominique Bates, a sophomore communication major from Forsyth, Ill., were awarded for their article titled "The Truth Behind the Lens."

[to top of second column]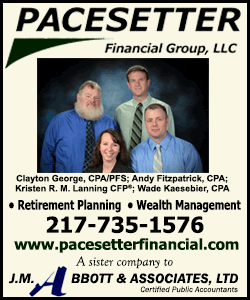 "These recognitions show, even with new staff members, that we are having consistency in journalism," said Thompson. "I think the Decaturian has grown tremendously and we've made great strides from the year prior. Winning this award has boosted my confidence as a journalist."
Dr. Lambert noted, "Two years ago, the Decaturian placed third in the General Excellence category and this year they received an honorable mention. That's an award that shows the entire staff is doing a good job and that everyone is working hard. It also shows some consistency. This is almost a completely different group that won the award two years ago."

The Decaturian was established in 1903 and is published during the academic year by students of Millikin University. For more information on the Decaturian, visit decaturian.com.

For further information, please contact Millikin University Media Relations Coordinator Dane Lisser at 217.420.6636 or dlisser@millikin.edu.
[text from file received]