Fun, educational events for children at Sugar Grove Nature Center

Send a link to a friend Share
[February 25, 2017] Sugar Grove Nature Center is pleased to announce the following programs throughout February and into March. In most cases, children are asked to come with an adult chaperone. All events request pre-registration, with fees attached. Discounts are given to members of the Nature Center.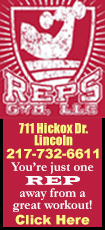 For a map and directions to the Nature Center as well as updated program information and registration form, visit us on-line at www.sugargrovenaturecenter.org.

Tiny Melodies: Gone Wild in the Winter
Most exciting for children birth to age 4, but all ages are welcome with an adult chaperone.

Wednesday, February 8,
Wednesday, March 8;
10:00-11:00 a.m.

Tiny Melodies: Gone Wild, is an interactive Family Music Making Experience! Children AND their caregivers will join Meryl Brown, Board Certified Music Therapist, in a variety of music-making opportunities including, but not limited to, instrument play, singing, movement and storytelling. Each of these experiences will bring participants into nature as we discover the wonders of winter!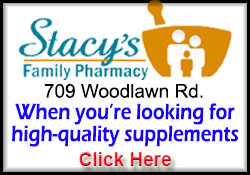 Little Wonders
Ages 3-5 (with an adult chaperone)
Wednesdays 10:00-11:30 a.m. or 1:00-2:30 p.m.

Wednesday, February 15: Little Tappers, Maple Sirup;
Wednesday, February 25 (10:00-11:30 only): Little Tappers, Maple Sirup
Wednesday, March 15: Rainbows

Discover the wonders of nature in these hands-on, interactive classes. A snack will accompany story time and a fun craft will be created.
Home School: Maple Sirup Experience Tours
Tuesday, February 21;
Wednesday, February 22;
Tuesday, February 28;
10:00 a.m.-2:00 p.m.

Homeschoolers of all ages can participate in the Maple Sirup Experience on days set aside especially for them! The program provides a special opportunity for students to actively engage in the production of maple sirup as they explore its history from pre-settlement to current day through demonstrations and hands-on activities, including the opportunity to tap a maple tree and take home a small bottle of Funks Grove Pure Maple Sirup. Registration is on a first come; first served basis. This program fills quickly, so get your registration in soon!
[Rachael Kramp]