February Park district notes
From Abby Neece, program coordinator

Send a link to a friend Share
[February 25, 2017] HEADER - It will be a busy month at the Lincoln Park District with plenty of fun and healthy activities for all. Come join us on one or all of these days. You'll leave happier and healthier!
Super Bowl Shuffle
February 5th
1-2:30pm
Shuffle in for our annual Super Bowl Shuffle:
Cardio Kickboxing Kickoff- 30 min
Tackle that Tabata- 15 min
Muscle Blitz- 30 min
Strong Center- 15 min
Touchdown Cooldown
Your referees and coaches will be Jacki, Heather and Michelle and members are encouraged to bring a non-member friend for FREE to get an amazing workout in before the Super Bowl!

Sweetheart Dance
February 12th
1-3pm
At the Lincoln Park District
Adults and children (3-12) years of age
Register by February 8th
Fee - $5 per person

Come one, come all! Join us for our parent/child (ages 3-12) annual Sweetheart Dance! Dress in your best clothes and enjoy snacks along with fun music. The dance will be held in the Ballroom at the Lincoln Park District.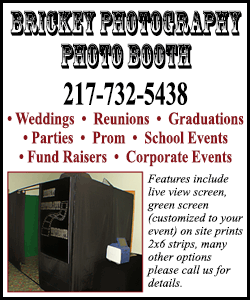 Healthy Heart Month Painting
February 18th
9-11am
Ages: 10+ years of age
At the Lincoln Park District
Price - $30 per person
Register by: February 14th

During the Lincoln Park Districts, annual Wellness Expo Joyful Painting will be doing a paint session from 9-11am on Saturday, February 18th to promote Healthy Heart Month! 10% of all proceeds raised will go toward the American Heart Association and individuals are more than welcome to write in the name of someone they support or are remembering in their heart painting.

The paint session will take place in the middle of the Wellness Expo for all to see!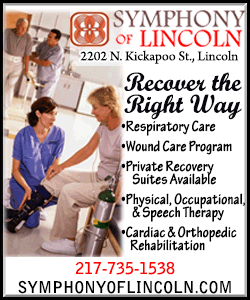 Logan County Wellness Expo
February 18th
9am-1pm
At the Lincoln Park District
FREE FOR ALL AGES

There will be prizes, giveaways, Bloodmobile, food, one-stop recycling, free screenings and more!
Expo Schedule of Events:
9 a.m. to 1 p.m. - Over 60 vendors and fun activities going on
9 a.m. to 11 a.m. - Joyful Painting Healthy Heart Month Painting
10 a.m., 11 a.m., and Noon - Cooking demonstration by Flossie & Delizina's
12:45 p.m. - Door Prize Winners Announced
1 p.m. - End of Expo
If you have any further questions please call, (217) 735-2317!
Annual Heart Smart Spin Challenge
For the month of February

Challenge yourself to ride as many miles as you can during the month of February at the Lincoln Park District! Chart your miles after each class in the spin room (miles will be calculated according to the instructor's bike). Set a goal for yourself, or ride in honor of someone you know who struggles with heart disease. What a great time to be Heart Smart and understand the great health benefits the Spinning program has to offer!

90 Min Spin
February 26th
1:00pm
At the Lincoln Park District
FREE for members
$4.00 for non-members

Help us celebrate American Heart Month! Sign up for the 90-minute challenge ride at the fitness desk.
This class will be divided into 3 fun, energizing rides. Please bring plenty of water and a positive attitude! Time will fly by during this awesome, and challenging ride.

Instructed by: Mark and Teresa