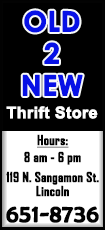 Whether producers are in the field, on a tractor or even on horseback, this service enables FSA customers and stakeholders to receive notifications while on the go. Producers will receive text messages regarding important program deadlines, reporting requirements, outreach events and updates.

Producers can text ILLogan to FSANOW (372-669) to subscribe to text message alerts from Logan County. Standard text messaging rates apply. Contact your wireless carrier for details associated with your particular data plan. Participants may unsubscribe at any time

Please contact your local FSA office at 217-735-5508 if you have questions regarding FSA's email news service or the new text message option.
SAFE Acres Available in Illinois

On December 7, 2016, USDA announced an additional 700,000 acres for SAFE efforts, which restore high-priority wildlife habitat tailored to a specific State's needs. SAFE practices can be used to restore habitat for threatened and endangered species, species that have suffered significant population declines or species that provide significant social or economic value to the community. With the additional 700,000 acres, the current SAFE national cap stands at 2,450,000 acres.

Illinois began accepting Signup 50 offers for enrollment in CRP SAFE projects (new and existing) that will use these acreage allocations beginning January 9, 2017.

All offers for enrollment that use these acreage allocations will be effective October 1, 2017 (FY 2018).

Please contact your local FSA office if you have any questions regarding eligibility.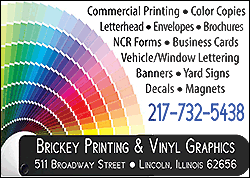 Farm Storage Facility Loan Program

Farm Storage Facility Loan Program (FSFL) offers low interest financing rates to producers for either 3, 5, 7, 10, or 12 year terms to purchase storage and/or handling equipment for their farming operation. Not only will FSFLs provide up to 85% financing on new or used grain bins, producers can also finance the purchase of grain handling equipment. Handling equipment includes:
Portable Augers
Portable Conveyors
Weight Scales
Grain Carts
Gravity-flow Wagons
Grain Hauler Trailers
Grain Trucks (Tandem Trucks, Straight Trucks only)
Interest rates change every month, and term length is determined by amount financed. If interested in the FSFL financing, FSA must be contacted prior to any construction or a purchase is made. For more information, please contact our office or visit FSFL Fact Sheet.
Logan County FSA Office
1650 5th Street
Lincoln, IL, 62656

Hours:
Monday - Friday
8:00 am - 4:30 pm
Phone: 217-735-5508 ext. 2
Fax:855-693-7125

County Committee:
Dennis Ramlow - Chairman
Tim Southerlan - Vice Chairman
Kenton Stoll - Member
Dorothy Gleason - Advisor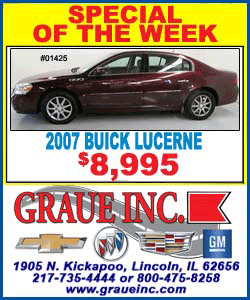 County Executive Director:
John Peters

Program Technicians:
Ann Curry
Tammy Edwards
Mari Anne Komnick
Chelsie Peddicord

Farm Loan Manager:
Tony Schmillen

County Operations Trainee:
Miranda Belcher

Next COC Meeting :
February 22nd at 9:00am
Persons with disabilities who require accommodations to attend or participate in this meeting should contact John Peters at 217-735-5508 extension 2 or Federal Relay Service at 1-800-877-8339.
Questions?

Please contact, John Peters, County Executive Director, at 217-735-5508 ext 2, john.peters@il.usda.gov or for Farm Loans, please contact Tony Schmillen, Farm Loan Manager, at 217-735-5508 ext 2, tony.schmillen@il.usda.gov.