Reserve your spot now for Ladies Night Out
Send a link to a friend Share
[February 25, 2017] LINCOLN - Women take care of their families oftentimes to the point of ignoring their own physical, spiritual and/or emotional needs. On March 24 from 5pm-9pm, Abraham Lincoln Memorial Hospital hopes to remind ladies of Logan County that you can't take care of others unless you take care of yourself. And so, for the fourth year, ALMH is hosting its free Ladies Night Out.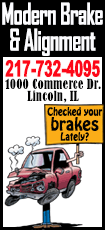 "Ladies Night Out has become a very popular event. Each year we have had a waiting list of women who aren't able to attend. We are thrilled to offer it again this year and have changed the location to Lincoln College's Lincoln Center to accommodate more women," said Angela Stoltzenburg, ALMH marketing and community partnerships manager.

This year's event will host keynote speaker, Janet Cook. Cook will present "What You Truly Hunger For: A Holistic Approach to Improve Self-Care for Life." Cook is a professional Body Transformation Expert. She is a NASM certified personal trainer and a certified holistic health coach from the Institute for Integrative Nutrition. Cooks helps women who have been struggling with yo-yo dieting and inconsistent habits get into the best shape of their lives. Cook's holistic approach involves nutrition, fitness and mindset to create a permanent transformation. Cook is currently training for her first fitness competition at age 49, and encourages women to do something every day that scares them.

Between the hors d'oeveres and healthy desserts the evening will also provide breakout sessions. Nicole Florence, MD will present "Health Hacks: Easy Ways to Incorporate Health Into Your Daily Life." Florence is the medical director for Memorial's Weight Loss and Wellness Center. And Angela Stoltzenburg will present a session entitled, "Go, Slow, and Whoa Your Way to Health" providing simple ways to create healthy habits and update the women on current local health initiatives.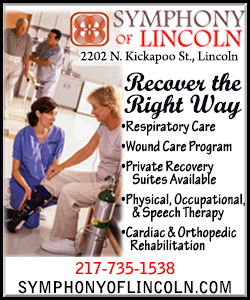 "Women have a tremendous impact on their families but they can't forget to take care of themselves. Our Ladies Night Out event puts the focus back on them, provides education and inspiration, and opportunity to enjoy a night out," said Healthy Communities Partnership manager Angela Stoltzenburg.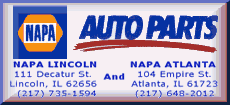 Space is very limited and reservations are required. To reserve a spot for the event online visit the event section of ALMH.org or call 217-605-5008.
[Angela Stoltzenburg, MBA
Marketing and Community Partnerships Manager
Abraham Lincoln Memorial Hospital
Healthy Communities Partnership]