'People's Court' judge Joseph Wapner dies at 97: reports
Send a link to a friend Share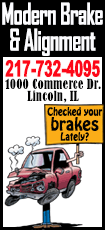 [February 27, 2017] By Bill Trott

(Reuters) - Joseph Wapner, the former real-life judge who presided over "The People's Court" on reality television with a Solomonic presence that made him one of the best-known legal figures in the United States, died on Sunday at the age of 97, news reports said.

Wapner's son, Los Angeles County Superior Court Judge Fred Wapner, told CNN his father died at his home in Los Angeles of natural causes. A grandson, Gabriel Wapner, confirmed the death to the Washington Post, which said Wapner had suffered several strokes in recent years.

From 1981 through 1993, Wapner served as an arbitrator on "The People's Court," resolving disputes that were usually trivial, with both parties in the litigation agreeing to abide by his ruling.

Wapner handled two cases on each half-hour show, ruling with a commanding demeanor and basing decisions on his three decades as a lawyer and judge. He was stiff but sometimes showed a dry wit.

The show made Wapner an unlikely judicial superstar and pop culture touchstone and its catchphrase - "Don't take the law into your own hands: you take 'em to court, the People's Court" - worked its way into daily conversations.

Wapner was spoofed on comedy shows, suggested for a seat on the U.S. Supreme Court and became a key element of Dustin Hoffman's Academy Award-winning portrayal of an autistic savant in the 1988 movie "Rain Man."
Hoffman's character was obsessed with watching "The People's Court," reciting the show's introduction and counting down the minutes until Wapner was on the air.

In a 1989 survey by the Washington Post, 54 percent of respondents were familiar with Wapner, but only 9 percent could identify William Rehnquist as U.S. chief justice.

CAME OUT OF RETIREMENT

"The People's Court" was the brainchild of two game-show mavens and they asked Wapner if he would be interested in coming out of retirement to preside.

The show fared well as a syndicated series, airing on more than 160 U.S. television stations in the 1980s and in 20 foreign countries.

The show's staff looked through pending small-claims cases to find people willing to resolve their disputes on the show rather than in a real court. Many cases were ordinary - overdue rent, damage to a car or a broken oral contract - but others were unique. That is how a stripper ended up before Wapner complaining that attendees at a bachelor's party refused to pay because they thought she was unattractive.

[to top of second column]
Judge Joseph A. Wapner, former host of the television series "The People's Court" poses with Graumans Chinese theater in background before ceremonies unveiling his star on the Hollywood Walk of Fame in Hollywood, California November 12, 2009. REUTERS/Fred Prouser/File Photo
The show's producers paid any damages or costs that Wapner might levy.

Wapner was dropped from the show in 1993 and a new version of "The People's Court" made its debut in 1997 with Ed Koch, the former New York mayor, on the bench. He was replaced two years later by Jerry Sheindlin, the husband of Judy Sheindlin, star of the similar "Judge Judy" show.

Wapner found Sheindlin's acerbic style to be not very judicial.

"She's discourteous and she's abrasive," Wapner told the New York Post in 1992. "She's not slightly insulting. She's insulting in capital letters."

Wapner was born Nov. 15, 1919, in Los Angeles and attended Hollywood High School, where he dated classmate and future movie star Lana Turner.

After majoring in philosophy at the University of Southern California, he joined the Army, serving as a lieutenant in the Pacific theater during World War Two. He was awarded a Purple Heart and given a Bronze Star for pulling a wounded soldier out of machine-gun fire.

After the war, Wapner graduated from the USC law school and went into practice with his father. In 1959, he was appointed to a municipal court that handled traffic and small-claims cases and was named two years later to California's Superior Court, handling criminal and civil cases, until he retired from the bench in 1979.

After his run on "The People's Court," Wapner appeared on "Animal Court" for the Animal Planet cable channel, presiding over cases involving animals.
(Additional reporting by Ian Simpson in Washington; Editing by Diane Craft and Peter Cooney)
[© 2017 Thomson Reuters. All rights reserved.]
Copyright 2017 Reuters. All rights reserved. This material may not be published, broadcast, rewritten or redistributed.