For hockey fans nostalgia is dish best served cold
Send a link to a friend Share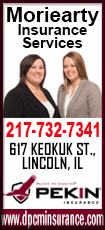 [January 02, 2017] By Steve Keating

TORONTO (Reuters) - Thousands of Canadians kicked off the New Year on Sunday the way much of the world has come to expect - sitting outside in freezing temperatures watching a hockey game between the Toronto Maple Leafs and Detroit Red Wings.

Nothing particularly new here.

After stumbling across a promotional vehicle that has grown well beyond its initial sentimental appeal into a marketing colossus, the NHL has regularly staged outdoor games since 2008, from snowy Buffalo to balmy Los Angeles.

What started as a one off novelty has become the league's regular season centerpiece, a New Year's day extravaganza that has become the NHL's signature event.

After the first Winter Classic in Buffalo the league was hesitant to even confirm there would be a second one.

Now 21 games later, the NHL will tell you the outdoor showcases are here to stay.

The Centennial Classic, won 5-4 by Toronto, marked the start of the NHL's 100th birthday celebrations and the outdoor game is a firm part of the league's future.

"This will be the 21st outdoor game, so they are here to stay," Steve Mayer, NHL executive vice-president, chief content officer told Reuters. "We all have to figure out the balance of how many.

"There are some years where there have been six and some years when there are three.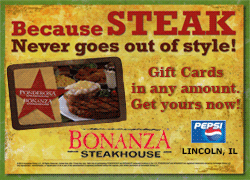 "There is a bit of a balance that we cannot do too many of these because we don't want to make it feel like it is not special."

The appeal of the outdoor game lies in the sport's roots, anchored by romantic nostalgia and wintery charm.

But after nearly a decade of taking it outside the NHL is looking at ways to keep the romance alive.

Games have been played in iconic sporting shrines like Chicago's Wrigley Field and Boston's Fenway Park.

There have been exotic settings such as Dodgers Stadium in Los Angeles and marquee matchups featuring the NHL's biggest draws, Sidney Crosby and Alex Ovechkin.

In 2014, the Maple Leafs and Red Wings faced off in front of a record crowd of over 105,000 at Michigan Stadium but for their Centennial launch the league chose a more intimate setting with 40,148 filling BMO Field.

What better way to get a year-long party started than outdoors in the city many consider hockey's biggest market.

[to top of second column]
Toronto Maple Leafs center Auston Matthews (34) controls the puck against the Detroit Red Wings during the Centennial Classic ice hockey game at BMO Field. Mandatory Credit: Tom Szczerbowski-USA TODAY Sports
"We always talked about the greatest thing about these outdoor games is that they take you back to being a kid whether you did it in the backyard or pond or lake or a frozen river," explained Hall of Famer and all-time scoring leader Wayne Gretzky.

"Some of the kids in our era, we played on outdoor rinks. We had elite games that were on rinks outdoors.

"That's what this brings back. Parents come to these games with their kids and they think about when they were kids."

Hockey fans are being served a big helping of hockey nostalgia to start 2017.

The Centennial Classic will be followed on Monday with the Winter Classic in St. Louis, where the Blues will face off against the Chicago Blackhawks.

The highlight of the NHL centennial, which will bridge this season and next, will come near the end of 2017 with the 100th anniversary of the founding of the league on Nov. 26 followed by the Dec. 19 anniversary of the first games.

In a bid to keep outdoor games fresh, Mayer says nothing is off the table, not even ruling out the possibility of taking the extravaganza to Europe sometime in the future.

"We are looking at all options and from the commissioner on down discuss what is the next best game, what's the next best place and how will it be unique," said Mayer.

"We are looking at all options, all places. I don't think there isn't any place we wouldn't go."

(Editing by Larry Fine)
[© 2017 Thomson Reuters. All rights reserved.]
Copyright 2017 Reuters. All rights reserved. This material may not be published, broadcast, rewritten or redistributed.