Highlights from Sunday's NBA games
Send a link to a friend Share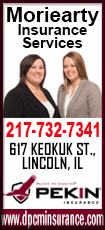 [January 02, 2017] Jan 1 (The Sports Xchange) - Highlights of National Basketball Association games on Sunday:

Hawks 114, Spurs 112 (OT)

Tim Hardaway Jr. tied his career high with 29 points, including the go-ahead free throw in overtime, to help the Atlanta Hawks beat the Spurs.

San Antonio had a chance to tie the game at the buzzer but Kawhi Leonard's layup rolled around the rim and spun out.

Hardaway scored 21 points in the second half and scored the first eight points in overtime. He made the first of two free throws with 10.8 seconds left to put Atlanta ahead for good.

Atlanta's Paul Millsap scored a season-high 32 points to keep the Hawks within reach.

Pistons 107, Heat 98

Reggie Jackson scored 27 points while Andre Drummond added 25 points and 18 rebounds as the Detroit Pistons beat the Miami Heat.

The Pistons trailed by 14 points in the first half and took their first lead at 75-73 on Kentavious Caldwell-Pope's jumper with 4:01 remaining in the third period to cap a 11-0 run.

Caldwell-Pope finished with 23 points.

Detroit extended their lead after a second 11-0 surge across the third and fourth quarters, with Andre Drummond's hook shot with 9:42 remaining capping the run and giving the Pistons a 91-81 lead.

Tobias Harris finished with 17 points for the Pistons.

Pacers 117, Magic 104

Myles Turner scored 23 points and grabbed 12 rebounds to lead the Indiana Pacers to victory over the Orlando Magic.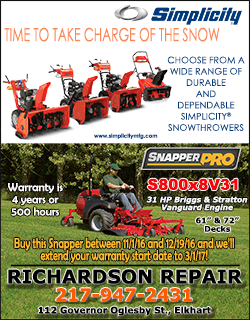 Turner sank 7 of 13 field goals and 8 of 9 free throws. Paul George added 19 points for the Pacers, while Jeff Teague contributed 12 points and nine assists.

Nikola Vucevic led Orlando with 18 points. Jeff Green and Serge Ibaka each added 17 points.
Trail Blazers 95, Timberwolves 89

C.J. McCollum scored a career-high 43 points to lead the Portland Trail Blazers to victory over the Minnesota Timberwolves.

McCollum surpassed his previous career-high of 37 points set in two previous games. It was the seventh time McCollum scored at least 30 points this season.
Andrew Wiggins led the Timberwolves with 24 points.

Raptors 123, Lakers 114

Kyle Lowry and DeMar DeRozan combined for 72 points as the Toronto Raptors became the latest team to take advantage of a fading Los Angeles Lakers team.

Lowry led all scorers with 41 points and added seven assists and nine rebounds for the Raptors. DeRozan scored 31 points.

The Lakers, meanwhile, continued their trend of fading late in games as they led until midway through the third quarter.

D'Angelo Russell scored 28 points while Nick Young added 26 points.
[© 2017 Thomson Reuters. All rights reserved.]
Copyright 2017 Reuters. All rights reserved. This material may not be published, broadcast, rewritten or redistributed.