Turner powers Pacers past Magic
Send a link to a friend Share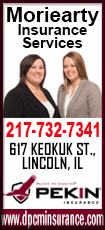 Indiana Pacers coach Nate McMillan has noticed center Myles Turner's development with each outing.

"He's a second-year player for us and it's a huge learning curve from not starting much playing the (power forward spot) to now being the anchor of an NBA team and you have to defend the paint," McMillan said.

"Myles came into the league as a player that can score and do a lot of things. What I've talked to him about is allowing the offense to come to him and focus on learning how to defend the basket, defend the pick and roll and rebound the ball. The offense will come, don't force it. He seems to be in a good rhythm."

Turner recorded his fifth double-double of the season with 23 points and 12 rebounds to lead the Pacers to a 117-104 victory over the Orlando Magic on Sunday night at Bankers Life Fieldhouse. Turner has scored in double figures in 14 straight games with six 20-plus-point performances during that span.

"I've just been the recipient of great passes," said Turner, who sank 7 of 13 field goals and 8 of 9 free throws. "I'm not having to create my own shot. It's pick-and-pop. I'm rebounding and playing off my teammates right now. That's big for us."

Turner said his pick-and-roll chemistry with point guard Jeff Teague, in his first season with the Pacers, has improved.

"He's doing a great job of reading the defenders," Turner said of Teague.

Indiana (17-18) has won 13 of the past 15 regular season meetings with Orlando (15-20).

Paul George added 19 points for the Pacers, hitting 3 of 5 3-pointers. Teague contributed 12 points and nine assists for Indiana. Teague sprained his left ankle in the first half but was able to return in the second half.

Nikola Vucevic led Orlando with 18 points off the bench. Jeff Green and Serge Ibaka each added 17 points.

The Pacers shot 50 percent (43 of 86).

"We didn't play a truly tough-minded defensive game," said Orlando coach Frank Vogel, whose team shot 43.3 percent. "It started on the basketball on the perimeter. We weren't very good. On the press, we weren't containing the basketball."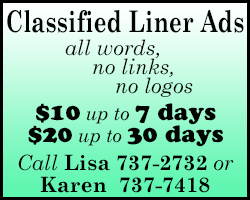 Vogel said his team has had trouble matching up defensively the past few weeks.

"Until that turns around and we change our fortunes there, we're not going to be very good."

[to top of second column]
Indiana forward Thaddeus Young had 10 points, scoring in double figures for his eighth consecutive game. Aaron Brooks finished with 14 points off the bench for Indiana. Al Jefferson scored 12 points off the bench for Indiana.

McMillan was pleased with the bench's play against the Magic.

"We're looking for both units to be consistent with what they're doing and there is not a drop-off or a not a huge hold to climb out of when the second unit comes in," McMillan said.

The Pacers expanded their 11-point halftime lead to 16 at 89-73 after three quarters.

The Magic opened the fourth quarter with a 7-0 run to close the deficit to 89-80 with 10:16 left in the fourth quarter. Indiana answered with a 12-2 spurt to regain control at 101-82.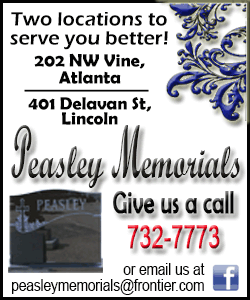 Brooks sank a 3 at the buzzer to give the Pacers a 62-51 lead at halftime. Indiana shot 50 percent (23 of 46) in the first half while Orlando hit 43.8 percent of its shots (21 of 48).

The Pacers led 27-17 after one quarter. After Vucevic's layup narrowed Indiana's lead to 18-17, the Pacers finished the quarter on a 9-0 run.

NOTES: Orlando coach Frank Vogel coached Indiana from 2010-16, leading the team to two Eastern Conference finals. The Pacers topped the Magic 88-69 on Nov. 14 in Vogel's first game as a visiting head coach at Bankers Life Fieldhouse. ... Magic G Evan Fournier, who is averaging a team-high 17.8 points, missed his fourth consecutive game with a right heel contusion. ... Orlando Gs D.J. Augustin, C.J. Watson and F Damjan Rudez are all former Indiana players. ... Entering the game, the Pacers were No. 2 in the NBA in team free throw percentage at 81.2 percent. ... Orlando F Serge Ibaka has led the Magic in scoring eight times in the first 35 games of the season. During seven seasons with Oklahoma City, Ibaka led or tied for the team lead in scoring ten times.
[© 2017 Thomson Reuters. All rights reserved.]
Copyright 2017 Reuters. All rights reserved. This material may not be published, broadcast, rewritten or redistributed.