Preview: Pacers at Pistons
Send a link to a friend Share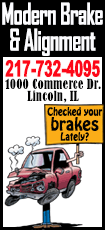 [January 03, 2017] The Detroit Pistons ended 2016 with seven losses in eight games but are 1-0 in 2017 after earning a 107-98 win in Miami on Sunday. The Pistons will try to make it two straight when they return home and host the Indiana Pacers on Tuesday.

Detroit was in danger of suffering another loss on Sunday before coming out of the locker room and controlling the game on the defensive end in the second half. "That's all we talked about coming out of the locker room and especially coming out of the huddle right before the second half started," point guard Reggie Jackson told reporters. "We've been the team calling timeouts early in the third. We wanted to put that same pressure on somebody else and force them to have to call timeout. I think the game's simple. You're either attacking or you're being attacked. We wanted to be the one on the attack and make them feel us all night." The Pacers were the ones doing the attacking in the last two games and earned back-to-back home wins to pull out of a four-game skid. "It's something for us to build off of," Pacers coach Nate McMillan told reporters after a 117-104 triumph over Orlando on Sunday. "We're coming out thinking defense first and with the ball movement, it seems like we're connected at both ends of the floor. We want to start 2017 with a winning month."

TV: 7:30 p.m. ET, FSN Indiana, FSN Detroit

ABOUT THE PACERS (17-18): Indiana dropped six of its last seven road games, with the lone exception a 105-90 drubbing of the Pistons in Detroit on Dec. 17. The Pacers had six players score in double figures in that win and are stressing ball movement of late, which led to an average of 27 assists in the last two wins. "We've been showing film all season long that when we move the ball and get quick action, everybody will get involved," McMillan told reporters. "The ball movement has been really good the last two games. When you play that way, everybody will get an opportunity."

ABOUT THE PISTONS (16-20): Star center Andre Drummond was a key to the win on Sunday with 25 points and 18 rebounds, and his teammates credited his defensive effort with leading to points on the other end. "That's the engine that makes us go," Jackson told reporters of Drummond. "Any time he can eat and makes him feel good, then he does everything he can on the other side of the court – altering shots and blocking shots. You definitely want to feed him. He makes the game easier for all of us." Drummond managed nine points on 4-of-11 shooting in the Dec. 17 loss to the Pacers.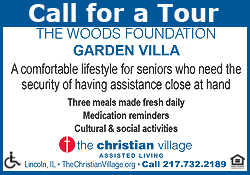 BUZZER BEATERS

1. Pistons SG Kentavious Caldwell-Pope knocked down four 3-pointers in three of the last five contests.

2. Pacers C Myles Turner collected 23 points and 12 rebounds on Sunday after failing to record a double-double in December.

3. Indiana took the last three in the series.

PREDICTION: Pistons 102, Pacers 96
[© 2017 Thomson Reuters. All rights reserved.]
Copyright 2017 Reuters. All rights reserved. This material may not be published, broadcast, rewritten or redistributed.