U.S. dollar to extend rally in 2017, may hit one-to-one with euro: Reuters poll
Send a link to a friend Share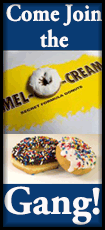 [January 06, 2017] By Sumanta Dey

(Reuters) - The U.S. dollar will keep strengthening against the euro with even chances of reaching parity this year, a Reuters poll showed on Friday, on expectations that President-elect Donald Trump's planned tax cuts will force interest rates higher.

It was also expected to strengthen against Britain's pound and to stay buoyant against a basket of major currencies.

The findings suggest a good amount of optimism still prevails among currency strategists about the impact Trump's policies will have on growth, inflation and interest rates, especially considering the dollar has rallied almost 4 percent to a near 14-year peak last year.

In the months before the Nov. 8 U.S. presidential election, most foreign exchange analysts polled by Reuters said the dollar would decline 2 to 3 percent immediately after a Trump victory, a view they have abandoned altogether.

A little under two-thirds of analysts who answered an extra question in the poll said their forecasts for the dollar were more likely to be low than high.
Several of those responses came after minutes from the Federal Reserve's December meeting revealed policymakers had begun factoring in the likelihood of greater fiscal stimulus into their forecasts, suggesting rates could rise faster than the three moves currently predicted by them.

"The Fed's thinking seems to have shifted already with its dots moving higher in December, compared to last year when they mostly moved lower, and that signals a period of dollar strength," said Eric Viloria, FX strategist at Wells Fargo, the top forecaster for major currencies in Reuters polls in 2016.

"Dots" refers to a scatter chart of where Fed members see rates a year ahead.

But Viloria cautioned the dollar is well into its typical long-term cycle: "So I think there could be some further rise this year but a turning point after that cannot be ruled out either."

The latest poll of 60 strategists taken this week forecasts the dollar index, which measures the currency against a basket of six major currencies <.DXY>, <=USD>, at 101.5 by end-2017. That is roughly where it is now, but only after surging over 40 percent since mid-2011.

Since the election, traders have been piling on long positions with the exception of the week before Christmas, according to CFTC data.

Expectations of further gains have dented the outlook for almost every other currency around the world from Asia to Europe to Latin America, Reuters poll data shows.

Trump takes office later this month. There remain considerable uncertainties about his policies with regard to trade and China and the extent to which he would go to fulfill his protectionist election promises.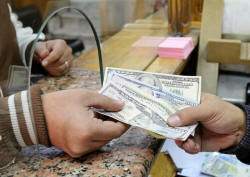 A customer exchanges U.S. dollars to Egyptian pounds in a foreign exchange office in central Cairo, Egypt December 27, 2016. REUTERS/Mohamed Abd El Ghany - RTX2WLMR
"His middle-of-the-night tweets are going to be an additional source of concern as financial markets attempt to slice and interpret his message," said Khoon Goh of ANZ, the number one Asian currencies forecaster in Reuters Polls in 2016.

EURO NEAR PARITY?

After calling for the euro to rise right until the U.S. election result, strategists have once again taken to forecasting a weaker euro owing to diverging monetary policy between the Fed and European Central Bank, as well as important elections in several euro zone countries.

"The main risk of the euro falling down further against the dollar should come from elections in Netherlands, France, Germany, and maybe in Italy. In case of a very large vote in favor of eurosceptic candidates or parties, the euro should suffer," said Jean Louis Mourier, economist at Aurel BGC in Paris.
While the 12-month consensus is for the euro to weaken to $1.04 from $1.06 now, respondents gave a median 50 percent chance of it reaching or falling below parity to the dollar in 2017, not seen since late 2002 when it was on its way up.

That probability is the highest in at least the past two years, and half the 60 respondents had a euro forecast at or below $1 at some point in the poll horizon, compared with little less than a third of participants in a poll last month.

The euro zone economy has started the year on solid ground, private sector growth in activity the fastest in five years in December and inflation climbing to 1.1 percent, but still well below the ECB's 2 percent target ceiling.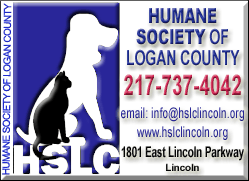 There has been some talk about whether the ECB ought to consider shutting down its monthly asset purchases program or even to raise rates. But the ECB's decision in mid-2011 to hike rates pre-emptively went awry, fanning the currency bloc's festering debt crisis, and won't be easily forgotten.

(Other stories from the Reuters FX poll)

(Polling by Sarmista Sen and Shrutee Sarkar; Editing by Ross Finley/Jeremy Gaunt)
[© 2017 Thomson Reuters. All rights reserved.]
Copyright 2017 Reuters. All rights reserved. This material may not be published, broadcast, rewritten or redistributed.