World Cup - size of tournament and format
Send a link to a friend Share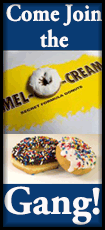 [January 07, 2017] ZURICH, Jan 6 (Reuters) - FIFA is due to decide on Tuesday whether to expand the World Cup from the current 32 to 40 or even 48 teams, as well as make decisions on the format for the tournament.

FIFA president Gianni Infantino favours a 48-team tournament in which the first round would consist of 16 groups of three and the top two teams in each would proceed to a knockout round.

Since its introduction 1930, the World Cup format has generally consisted of a first round with groups of four teams followed by knockout stages, though there have been variations.

The following is a list of key changes and some of the eccentricities the tournament has witnessed:

* One of FIFA's proposals, to stage penalty shootouts after drawn group stage matches, is not entirely unprecedented.

In 1954, extra-time was played if group stage matches were level at 90 minutes. Draws were only possible after 120 minutes.

* The 1954 format is regarded as the oddest in the tournament's history.

The first-round groups each contained two seeded teams and two non-seeded teams. However, the seeded teams did not meet each other, nor did the non-seeded teams, so that each side played only two matches.

Lots were drawn if the first and second-placed teams finished level on points, but if the second and third-placed teams were level, a playoff match was held.

* The 1934 and 1938 tournaments were knockout contests from the start and all drawn matches were replayed.
* From 1954 onwards, FIFA decided that lots would be drawn if the scores were level after extra-time in knockout matches, although a replay would be used for the final.

Lots were replaced by the toss of a coin in 1970, though neither system ever had to be used.

[to top of second column]
* In 1974 and 1978, the quarter-finals and semi-finals were replaced by a second group stage, with two groups of four and the winners of each qualifying for the final.

* The penalty shootout was officially introduced into the rules in 1978 but was not needed. It was first used to settle the epic 1982 semi-final between West Germany and France, which ended 3-3 after extra-time.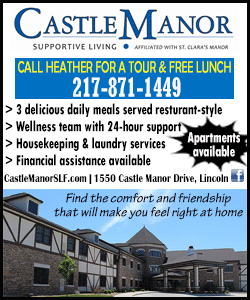 * Goal average was introduced in 1958 to separate teams level on points in the group stage and replaced goal difference in 1970. Argentina were the only team ever to be eliminated on goal average, finishing third in their group in 1962.

* The 1950 tournament in Brazil was the only one not to feature a one-off final, finishing instead with a four-team group. In the event, the final match proved to be decisive as Brazil needed a draw against Uruguay to finish top. Uruguay's 2-1 win was one of the greatest upsets in the tournament's history.

* The smallest tournaments were in 1930 and 1950 when 13 teams took part. All other tournaments up to and including 1978 featured 16 teams. There were 24 teams from 1982 until 1994, and 32 from 1998 onwards.

(Compiled by Brian Homewood, editing by Ed Osmond)
[© 2017 Thomson Reuters. All rights reserved.]
Copyright 2017 Reuters. All rights reserved. This material may not be published, broadcast, rewritten or redistributed.