Preview: Raptors at Bulls
Send a link to a friend Share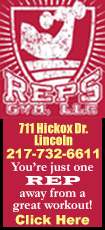 [January 07, 2017] The Chicago Bulls are beginning to turn the momentum back in a positive direction and took a big step forward when they recovered from an early double-digit deficit and fought for a 106-94 win at the defending champion Cleveland Cavaliers on Wednesday. The Bulls will try to make it back-to-back wins against the best the Eastern Conference has to offer when they host the Toronto Raptors on Saturday.

Jimmy Butler put the team on his back with 52 points in Chicago's 118-111 win over Charlotte on Monday and came alive for 14 of his 20 points in the fourth quarter in Wednesday's triumph. "He has taken that next step where not only is he scoring, averaging 25 points per game, when you need a basket in the fourth, we are putting the ball in his hand and he's delivering," Bulls guard Dwyane Wade told the Chicago Tribune of Butler. "That's a coach's dream. As teammates, that's comforting because you know the guy is going to make the right play." The Raptors have a pair of guys like that in Kyle Lowry and DeMar DeRozan, who combined for 56 points in a 101-93 win at Utah on Thursday that marked a strong return home after a 3-3 road trip. Toronto is making a brief stop in Chicago before returning for a four-game homestand that includes visits from Houston and Boston.

TV: 8 p.m. ET, Sportsnet (Toronto), WGN (Chicago)

ABOUT THE RAPTORS (24-11): Lowry suffered through his worst game of the season in the finale of the road trip with six points on 2-of-9 shooting in a loss at San Antonio but picked his tired squad up with his energy on Thursday. The Villanova product scored 33 points to reach the 30-point plateau for the second time in three games and grabbed three steals in the decisive fourth quarter. "I tell you what, if itís a loose ball down there, heís like a little pit bull on it," Toronto coach Dwane Casey told reporters of Lowry. "Thatís why heís who he is, heís been that way since high school and itís not going to change. He took over the game down the stretch."

ABOUT THE BULLS (18-18): Chicago is looking for some consistency from its supporting cast and was pleased with the efforts of Doug McDermott and Nikola Mirotic off the bench in Wednesday's win. The two combined for 33 points on 12-of-21 shooting and each hit three 3-pointers to help keep the team in the game until Butler got hot. "Their confidence has to stay high," Butler told reporters of Mirotic and McDermott. "Whether they're making, missing shots, I think that's your job to take and make shots. If you miss, oh well, come down and you shoot the same shot over and over again if it's the right one. We tell that to them every day."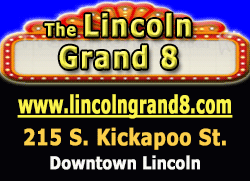 BUZZER BEATERS

1. Bulls PG Rajon Rondo did not play in any of the last three games and is currently out of coach Fred Hoiberg's rotation.

2. Toronto PF Patrick Patterson (knee) sat out the last three games and is questionable for Saturday.

3. Chicago took all four meetings last season and nine straight in the series.

PREDICTION: Raptors 109, Bulls 101
[© 2017 Thomson Reuters. All rights reserved.]
Copyright 2017 Reuters. All rights reserved. This material may not be published, broadcast, rewritten or redistributed.