Grizzlies complete dramatic comeback vs. Warriors in OT
Send a link to a friend Share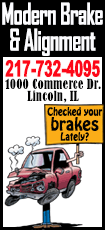 [January 07, 2017] OAKLAND, Calif. -- Down by 18 points to the two-time defending Western Conference champions with 7:47 to play Friday, the Memphis Grizzlies had every reason to pack their bags and start heading home.

Instead, they worked overtime to assure one of their most enjoyable cross-country flights of the season.

Marc Gasol and Zach Randolph combined for four baskets on Memphis' first four possessions of overtime, capping a remarkable comeback by the Grizzlies that produced a stunning, 128-119 victory over the Golden State Warriors.

"We just never let go of the rope," insisted Grizzlies point guard Mike Conley, whose 17-footer with 7.4 seconds remaining in regulation forced the extra session. "We got into their legs a little bit. They were having to work so hard to get open looks, which worked in our favor going into overtime."

Wrapping up a four-game trip with a second win, the Grizzlies trailed by 24 points in the third quarter and 104-86 in the fifth minute of the fourth before rallying to tie on Conley's crowd-silencer with 7.4 seconds left in regulation.

The Grizzlies, who outscored the Warriors 32-13 in the fourth quarter, also dominated the overtime, using the four hoops by Gasol and Randolph to build a lead they never relinquished.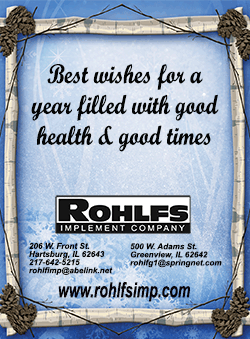 Troy Daniels turned a Draymond Green turnover into a key 3-pointer, and Conley and Tony Allen converted lead-protecting hoops late as the Grizzlies completed a second straight win over the Warriors this season.

"I didn't expect to be down 20 and then come back," Grizzlies coach David Fizdale admitted. "I definitely thought that we would show resolve and come back and play better basketball. There's a lot of fight in this team."

Conley and Randolph had 27 points apiece and Gasol added 23 for Memphis (23-16), which held the Warriors without a field goal for the first 8:46 of the fourth quarter.

Stephen Curry, hitting 15-of-27 from the field and five 3-pointers, had a game-high 40 points for the Golden State (31-6).

"It was a tough loss, a bad loss," Warriors coach Steve Kerr summed up afterward. "A game we should have won."

Curry's second four-point play of the season capped a third-quarter flurry that allowed the Warriors temporarily to pull away from the Grizzlies. But Memphis dominated from there.

"They got some momentum early in the fourth quarter. This is the NBA; that happens," Kerr observed. "We didn't do a good job of combatting that momentum.

"We were really solid for three quarters. Then in the fourth quarter, they started to make their run, and I didn't like our body language. That bothers me."

Seeking a 10th straight home win, the Warriors led 104-86 in the fifth minute of the final period before the Grizzlies ran off 16 straight points to get within 104-102 with still 5:01 to go.

Daniels hit a pair of treys in the run.

Memphis couldn't capitalize on three subsequent chances to tie and one to go ahead before consecutive hoops by Allen with 1:07 to go and Conley with 7.4 seconds left produced a 111-all tie.

[to top of second column]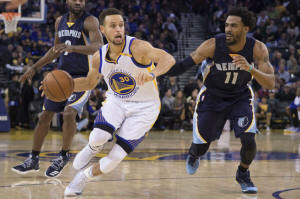 Warriors guard Stephen Curry (30) dribbles the basketball against Memphis Grizzlies guard Mike Conley (11) during the third quarter at Oracle Arena. The Grizzlies defeated the Warriors 128-119. Mandatory Credit: Kyle Terada-USA TODAY Sports
The best the Warriors could do against tight defense on their final possession of regulation was a 40-footer by Curry that banged off the rim.

The Grizzlies limited Golden State to 2-for-13 shooting, 0-for-7 on 3-pointers, in the fourth quarter.

"We feel we can compete with anybody," Conley gushed. "When we play these guys, we take the challenge. No matter if they're up 20 or we're up 20, we know the game is not over."

Conley complemented his 27 points with a game-high 12 assists, and Randolph likewise recorded a double-double with 11 rebounds to go with his 27 points.

Allen finished with 12 rebounds and 11 points for the Grizzlies.

Curry's 40 points included 17 in the first quarter and 13 during the 19-5 burst that appeared to put Golden State in a good position to record a fifth straight win.

It was Curry's second 40-point night of the season.

The Warriors led just 67-59 in the third minute of the third quarter before Curry buried four 3-pointers, including one on which he was fouled by Vince Carter, over a 5 1/2-minute span that left the Grizzlies seemingly in the dust at 88-64.

Kevin Durant complemented Curry's big scoring night with a 27-point, game-high 13-rebound double-double. But he missed five of his 18 free throws, including three in the fourth quarter while the Golden State lead was slipping away.

The Grizzlies, with 14 offensive rebounds, outscored the Warriors 18-8 on second-chance points, and enjoyed a whopping 53-14 lead in points off the bench.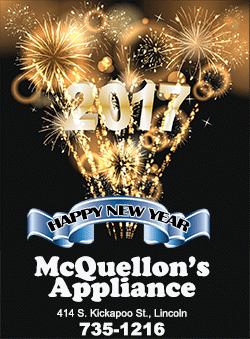 NOTES: The Grizzlies won despite never leading in regulation play. ... The Warriors hadn't blown a lead of 24 or more points since April 20, 1999, when the Los Angeles Lakers rallied to beat Golden State after having been behind by 28. ... The Warriors have lost both their overtime games this season. ... The last time the Grizzlies visited Oakland, they also were a part of history. The Warriors recorded their record-breaking 73rd win -- 125-104 over Memphis -- in the final game of the 2015-16 regular season.
[© 2017 Thomson Reuters. All rights reserved.]
Copyright 2017 Reuters. All rights reserved. This material may not be published, broadcast, rewritten or redistributed.