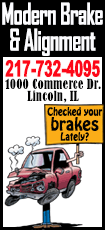 Grunder, who received multiple nominations on the way to earning the honor, was cited for being "a teacher that goes above and beyond in both her field and classroom." Grunder's enthusiasm, creativity, motivational skills, student engagement and respect for students were just some of the qualities cited in the nomination letters that make the Spanish teacher a favorite among those who walk the halls of MPHS.

The feeling is mutual on Grunder's part as well. It's evident how much she truly loves her job teaching Spanish to the students she affectionately calls, "My Hilltoppers."

"It's fun to be a part of something big. It's fun to see young people try new things and succeed at them," says Grunder, who also has an allegiance to the Lincoln Railers as son Ben is a player on the basketball team. Continuing to explain her love for teaching, Grunder says, "I enjoy teenagers. Each day they bring something funny and new to our discussions. And I love to talk, so being a language teacher seems fitting."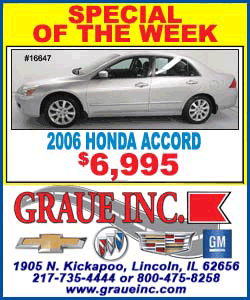 Grunder's path to teaching is a story that Hilltoppers can relate to. She hails from a small town and was involved in just about everything her school had to offer. "I was born and raised in Rockton, Illinois, which is a little town not that much bigger than Mount Pulaski, right outside of Rockford," she said. "I went to a grade school where I had 25 kids in my 8th grade class and then went to Rockton Hononegah Community High school, where I had 350 kids in my class. I loved high school. I got involved in everything that I possibly could. I played sports, I was in Student Council, involved in Spanish Club, and everything you could fit into a schedule."

Early in her athletic career, Grunder was a three-sport athlete. "I played volleyball, basketball and softball. Volleyball was not my thing, so my sophomore year I focused just on basketball and softball." Eventually she got into basketball a lot more. "I started playing that a lot more than I did softball. I ended up just playing basketball my junior and senior years. You know, I'm only 5'2", so playing varsity basketball was really hard. But we had a pretty good team, and we had a lot of fun," said Grunder, who's other son, Adam, plays basketball for Lincoln Junior High.

Grunder stayed close to home when first going off to college. "I went to college at Rock Valley Community College first, and got my general education [credits] out of the way. Then I transferred to Eastern Illinois University where I got my teaching certificate in both English and Spanish, and studied abroad for a summer in Madrid." Madrid is a place she will revisit this summer when she chaperones a group of MPHS Spanish students there as part of an exchange.

As far as landing in Lincoln, we can all thank Eric Grunder for that. Eric, a Lincoln College professor, is responsible for bringing Rachel to Lincoln and the rest is, as they say, history. The Educator of the Quarter explained, "I met my husband at Eastern as well, and he had already been employed at Lincoln College, so we knew we were coming to Lincoln."

"As luck would have it, I was originally employed at Unit 5 in Bloomington, and then one of the Spanish teachers at Lincoln decided to go work at Unit 5 as well. So, we just traded jobs," said Grunder. "Kathy Stoyak left Lincoln High School, I took her position, and then she came back to Lincoln High School not much longer after that. It was fun because I could just basically walk to work. I stayed there for nine years. I coached Scholastic Bowl, the dance team, was a class sponsor, did all that stuff, and then we started a family. I took a hiatus from full-time employment, and worked with Sam Redding at the Academic Development Institute."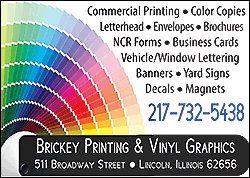 "I loved that work," she emphasized of her work at ADI. "They were really good to me. I got to learn a whole bunch of new skills. We did video production. I worked on a team that developed professional resources for schools, teachers and administrators. I traveled the country and got to visit all different kinds of schools, interviewing principals, students and teachers. It was really interesting and important work. I'm very proud of that work."

"Then I missed teaching," Grunder admitted. "I missed teaching the whole time, but I also wanted to be a mom as much as I could be. Once the boys got a little bit more independent, I ventured back into the classroom, and started back at Delavan High School part-time. I enjoyed my time at Delavan very much, and then full-time seemed doable. That's when I came here." Grunder is speaking of the current position she holds in Mount Pulaski. She took that position on full-time three years ago. "But I had also subbed for 9 weeks here when Ms. Wubben had her maternity leave. So I had already been here for a little while when I came back."

Mount Pulaski is fortunate to have Grunder's name added to a list of great Spanish teachers.

Just as Grunder is inspiring a whole new generation of students eager to learn, she herself was lucky enough to be inspired by the Spanish language that eventually would lead her to pursuing her passion. "We were blessed to have native speakers for Spanish teachers at my high school, so every single one of my teachers - two of them were from Spain and one was from Puerto Rico, were native speakers. It was great, and they always intrigued me. I just thought that they were cool that they could speak a different language," Grunder said. "I was always curious about their culture, so really, they didn't necessarily inspire me to get into education, but I was very interested in the topic."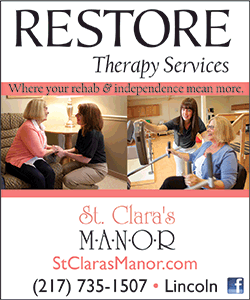 Grunder continued telling the story of her journey that led her into teaching. "Then, as I went through my first two years of college, I started teaching English as a second language on the campus through the learning center. I really just fell in love with that part of it. I was eighteen and I had adult students who were all different languages and I had to teach them basic English. I had a really great director there who mentored me, and that's where I decided that I really like this. And then I graduated from Rock Valley and went to Eastern Illinois, and of course, they have a good teaching program. When I was there, they also had a very diverse Spanish teacher program. I had a Cuban teacher, a Venezuelan teacher and an Argentinian teacher. It was really diverse at that point in time. It was really nice. It was a good fit for me."

Luckily for the hundreds of students who have passed through her classes, it has been a good fit for them, too. Grunder is known to incorporate food and fun into her teaching and on one recent morning in the classroom, she allowed her Spanish Club to hold an event called, "Chocolate, the Breakfast of Champions." Grunder was on a roll talking about this event. "We did all things chocolate. We had churros and chocolate. We had a little pastry called magdalenas. We had champurrado, which is Mexican hot chocolate. We had chorizo, which is sausage and chocolate. We had strawberries and bananas and pineapple and chocolate." Smiling, she added, "And it was wonderful. We did a chocolate bar, all the way from milk chocolate to eighty-five percent cacao."

"The seniors gave a history of chocolate and how it was discovered in Mexico and how it traveled through Spain. France likes to take a lot of credit for it, but really the Mexicans and the Spaniards originally discovered the cacao," Grunder said.

Food, fun and learning. Grunder has it figured out to a tee.

Grunder is also responsible for starting an exchange program at MPHS, something that is a hit with both students and parents. Both the Spain Exchange and the Costa Rica Exchange have been very successful in the initial efforts and no doubt the excitement for the programs will continue to build.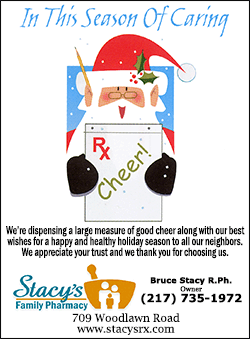 Mount Pulaski hosted students from Spain early in the school year and in exchange the MPHS students will visit Madrid this coming summer.

In addition, students went on a Costa Rican adventure last summer and in a few days, the Costa Ricans [Ticos] will visit central Illinois. All of these adventures got off the ground due to Grunder's relentless efforts and tireless planning.

Grunder explained about the upcoming visitors set to arrive in Mount Pulaski this Friday. "Our Ticos are coming January 6. We're very excited about that. We have 10 students and two teachers. There are seven of the students who hosted our students and three new students. It's very exciting. It's going to be a very fast turnaround. It's just 10 days, and they're really just in school four and a half because they arrive on Friday and we're taking one day for a field trip."

Grunder also told of just some of the adventures she has planned for the Costa Ricans. "We're doing sites in Springfield. We're doing historical sites and we are also doing some adventure stuff for them. We are going to take them ice skating, which of course is something they've never done. We are going to Sky Zone and we'll do a little shopping in there along with the Abraham Lincoln Presidential Library and Museum."

For the small-town girl who continues to influence her students to dream big and explore the world, Grunder has truly found a good fit within her career. "Honestly, teaching is just natural to me. It's a part of who I am, not what I do," Grunder says. "When I wasn't in the classroom, a part of me was unhappy. Even when teaching is tough, it's usually for the best reasons - trying to help a student through something, trying to say and do the right thing, trying to be an important part of that something bigger. I teach because I care...about all of them. And if they walk out of my room and do something with their Spanish....bonus!"

Congratulations, Rachel, on this very deserving honor!
[[Teena Lowery]

A final note on Grunder, who received the traveling Educator of the Quarter trophy from Rob Siebert. "It's funny that Rob Siebert preceded me in this process because his wife, Jill, and I grew up together," she said. "I went to school with her and her brothers. She grew up just a few miles from me." It is a small world after all.
Past related articles