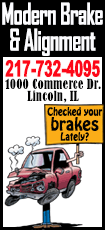 Olaf Painting

January 14th
10:00am-12:30pm
At the Lincoln Park District
Second Grade and older
Register by January 12th by 6:00pm
Adult and Child= $40
In District= $25
Out of District=$30

On Saturday January 14th come join Joyful Paintings at the Lincoln Park District to spend the morning painting Olaf! Register by January 12th and adults are welcome to join this fun paint day as well.

Safe Sitter Class

January 16th 1:00pm-3:30pm (Martin Luther King Day)
At the Lincoln Park District
Ages: 11-14
FREE to attend
Register by: January 12th by 6:00pm

Lincoln Park District and Christian Child Care are teaming up to offer a babysitting class to teach your pre-teen/teen how to become a more responsible and dependable babysitter. This class will give them the necessary tools to confidently by able to care of children.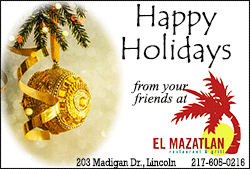 Winter Wellness Special

Running November 28th- January 6th 2017
Purchase a one year full-access or circuit membership and receive one month free.
The NEW January/February Group Fitness schedule will kick off on January 2, 2017!

We currently offer 27 classes a week, all free with your affordable membership! Our experienced fitness staff is friendly, knowledgeable and motivating. Some of our classes include: Fit For Seniors, Spinning, Total Body HIIT, Simply Lean, Pilates, Kickboxing and MORE!! We invite you to check out our schedule on the Events Calendar at www.lincolnparkdistrict.com. LIKE us on Facebook and follow us on Instagram or Twitter.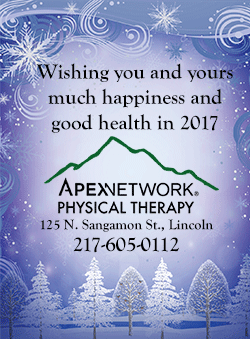 Military Discount

The Lincoln Park District wants to show support to all who have helped serve our Country! The main reason for the Lincoln Park District offering a discount is to give back to the people that have risked their lives every day to protect our countryís freedom. We canít think of a more deserving group of individuals to honor and to help assist those in need to get their lives back on track. In partnership with the Logan County Veteranís Assistance Commission the Lincoln Park District is proud to offer a discounted membership to eligible veterans and active-duty military, and their families. We are pleased to offer them a discount of 15% off a full year, in district, membership. If you are already a member at the Lincoln Park District and a Veteran, you are eligible for this discount when you go to renew your membership. We are also offering our facilities to the Logan County Veteranís Assistance Commission to use for counseling and guidance sessions for all veterans who need assistance. The Park District will work and partner with the Veteranís Assistance Commission to do whatever we can to serve these individuals. Signing up to receive this discount is easy and the Lincoln Park District only needs a few forms of verification:

Your CAC card (Common Access Card) for active-duty and reserves
Or your DD 214- verification papers for an honorable discharge or general discharge under honorable conditions

This is just another way of giving back to those who dedicate or have dedicated themselves to serving our country.