Lincoln Daily News
welcomes letters of appreciation, information and opinion on matters pertaining to the community.
As a community we need to be able to talk openly about matters that affect the quality of our lives. The most effective and least offensive manner to get your point across is to stick to the issue and refrain from commenting on another person's opinion. Letters that deviate from focusing on the issue may be rejected or edited and marked as such.
You may also send your letters by email to ldneditor@lincolndailynews.com
or by U.S. postal mail:
Letters to the Editor
Lincoln Daily News
601 Keokuk St.
Lincoln, IL 62656
Letters must include the writer's name, telephone number, and postal address or email address (we will not publish address or phone number information). Lincoln Daily News reserves the right to edit letters to reduce their size or to correct obvious errors. Lincoln Daily News reserves the right to reject any letter for any reason. Lincoln Daily News will publish as many acceptable letters as space allows.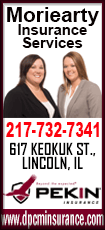 To the editor:

As the new Director of the Head Start program for Community Action Partnership of Central Illinois (CAPCIL), I have felt nothing but warmth and encouragement from the communities we serve. I am extremely excited to serve the community in my new capacity and wanted to write this letter to express my gratitude for the continued support Logan County has for the CAPCIL Head Start Program.

We have been a staple here for low income families for decades, and will continue to do the work for the children and families that need us the most. As we evolve and make changes to improve our programs to better address the educational needs of our families, it is nice to know that Logan County stands firmly behind our mission.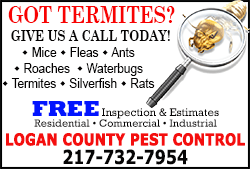 Early Head Start is currently hosting a Diaper Drive to help support the families participating in our expanding program to include center-based classes. Blades Hair and Nail Salon, Fabulous Hairstyles, Graue Chevrolet, Shear Perfection Beauty Salon, Hair Headquarters, and the CAPCIL Corporate office have been gracious in allowing us to place collection boxes in their facilities and the community has been generous in their donations.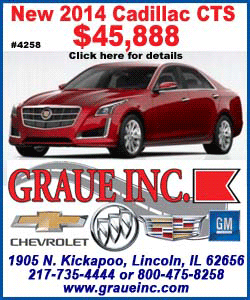 It is this type of support that allows us to continue our efforts to fight poverty and to work with the low income population.

Thank you for taking the time to read this letter. I am proud to make a difference in the lives of your children by being an essential partner in their education.
Sincerely,

Jenifer Deweese
Community Action Partnership of Central Illinois
Head Start Director
1800 Fifth St.
Lincoln, IL 62654
217-732-2159 ext. 236
[Posted May 23, 2016]
Click here to send a note to the editor about this letter.