Lincoln Daily News
welcomes letters of appreciation, information and opinion on matters pertaining to the community.
As a community we need to be able to talk openly about matters that affect the quality of our lives. The most effective and least offensive manner to get your point across is to stick to the issue and refrain from commenting on another person's opinion. Letters that deviate from focusing on the issue may be rejected or edited and marked as such.
You may also send your letters by email to ldneditor@lincolndailynews.com
or by U.S. postal mail:
Letters to the Editor
Lincoln Daily News
601 Keokuk St.
Lincoln, IL 62656
Letters must include the writer's name, telephone number, and postal address or email address (we will not publish address or phone number information). Lincoln Daily News reserves the right to edit letters to reduce their size or to correct obvious errors. Lincoln Daily News reserves the right to reject any letter for any reason. Lincoln Daily News will publish as many acceptable letters as space allows.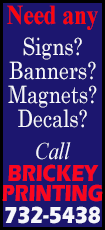 To the editor:

It's time we return the power of Illinois government back to the people. Our current political system is broken. Itís rigged against us. The people of Illinois deserve a more just and fair system.

Unfortunately, the Illinois Supreme Court has now blocked a voter referendum that would have allowed you to vote for an Independent Map Amendment in November.

This is an affront to our democracy.

Our current system allows career politicians to draw districts for their own benefit and protect incumbents. In the upcoming election alone, two-thirds of incumbents are running unopposed because of how their district is drawn.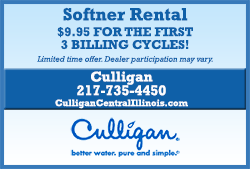 It is an elaborate and rigged system that is failing the people of Illinois.

The odds are stacked in favor of those in power and provide no incentive for people who want to get involved and be good public servants.

Instead of voters having a say in who represents them, we have career politicians who have been controlling how votes are counted for 20, 30 and even, 40 years.

Thatís not how democracy should work.

Politicians should not be picking their voters. Voters should be picking their politicians. Redistricting reform restores balance in our state and brings back democracy.

[to top of second column in this letter]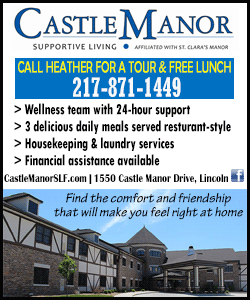 The proposed amendment would take the power away from political parties, and give it back to the people through an independent redistricting commission.

Itís overwhelmingly supported by both Republicans and Democrats, including President Obama. And more than 563,000 voters signed the original petition.

Despite the court's ruling, the Illinois General Assembly still has the opportunity to give the power back to the people.

I encourage everyone to call your state senator and representative. Tell them you want the General Assembly to pass redistricting reform in the fall veto session so we can fix our broken political system and restore democracy in Illinois.
[Posted September 16, 2016]
Click here to send a note to the editor about this letter.