Lincoln Daily News
welcomes letters of appreciation, information and opinion on matters pertaining to the community.
As a community we need to be able to talk openly about matters that affect the quality of our lives. The most effective and least offensive manner to get your point across is to stick to the issue and refrain from commenting on another person's opinion. Letters that deviate from focusing on the issue may be rejected or edited and marked as such.
You may also send your letters by email to ldneditor@lincolndailynews.com
or by U.S. postal mail:
Letters to the Editor
Lincoln Daily News
601 Keokuk St.
Lincoln, IL 62656
Letters must include the writer's name, telephone number, and postal address or email address (we will not publish address or phone number information). Lincoln Daily News reserves the right to edit letters to reduce their size or to correct obvious errors. Lincoln Daily News reserves the right to reject any letter for any reason. Lincoln Daily News will publish as many acceptable letters as space allows.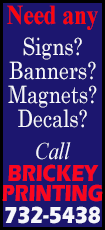 To the editor:

On behalf of the Patricia Polacco committee, I would like to offer my sincere thanks to those that enabled this world-class author to visit our community.

Dr. Polacco gave powerful presentations at eight elementary schools. In addition, she spent time with the educators of the schools and gave an impressive presentation at the Lincoln Public Library.

Thanks to these that financially supported the wonderful week:
The Woods Foundation,
D.A.R.E.,
Graue Inc.,
Lincoln Chrysler Jeep,
Fricke-Calvert-Schrader,
Paulus Farms,
Lincoln Masonic Temple,
Charlie Lee,
Corey Leonard,
State Bank of Lincoln,
Chester East Lincoln school,
Heyworth Elementary school,
Metcalf Elementary lab school,
West Lincoln-Broadwell school,
and Zion Lutheran schools of Lincoln and Mt. Pulaski.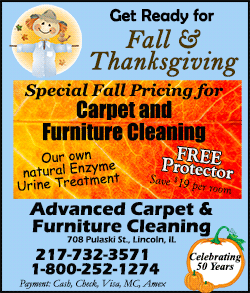 Special thanks to Lincoln Public Library, Boy Scout Troop 1102 and to Principal Heather Baker for the contributions that enabled the success of the event to move forward.

Finally, for the wonderful media coverage provided by this fine publication: Thank you!

Warm Regards,
Robert Henderson
West Lincoln-Broadwell school #92
[Posted October 15, 2016]