'Pharma bro' Shkreli suspended from Twitter for harassment
Send a link to a friend Share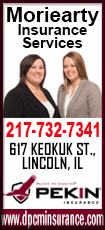 [January 09, 2017] By Ian Simpson

WASHINGTON (Reuters) - Former U.S. drug executive Martin Shkreli, dubbed the "pharma bro" and vilified for raising the price of a lifesaving drug by 5,000 percent, was suspended by Twitter on Sunday for harassing a female journalist.

Shkreli, a supporter of Republican President-elect Donald Trump, had dogged freelance reporter Lauren Duca, including sending her requests for dates, after she wrote an op-ed piece for Teen Vogue that was critical of Trump.

Shkreli, who caused controversy for hiking the price of an anti-parasitic drug to $750 a dose while head of Turing Pharmaceuticals LLC, had his Twitter account suspended for harassment, the San Francisco-based microblogging service said in an emailed statement.

After the suspension, Duca tweeted, "Why is harassment an automatic career hazard for a woman receiving any amount of professional attention?"

Duca had drawn media attention for her article in December arguing that Trump had conned U.S. voters. Shkreli then tweeted about trying to date her, and he sent her an invitation on Thursday to attend Trump's Jan. 20 inauguration as his guest.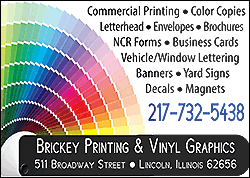 Duca replied on Twitter, "I would rather eat my own organs."

Shkreli later posted a collage of photos of Duca, and updated his profile picture with a photo of Duca and her husband showing Shkreli's face superimposed over that of her spouse.

Duca retweeted the pictures on Sunday, asking Twitter founder and Chief Executive Jack Dorsey why they were allowed on the social network. "I feel sick," she wrote.

[to top of second column]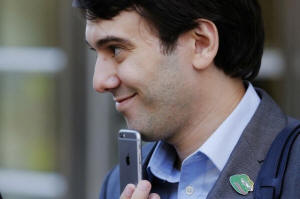 Martin Shkreli, former chief executive officer of Turing Pharmaceuticals and KaloBios Pharmaceuticals Inc, departs after a hearing at U.S. Federal Court in Brooklyn, New York, U.S.,October 14, 2016. REUTERS/Lucas Jackson
Shkreli, who is in his 30s, became known as the "pharma bro" after he taunted detractors who criticized him for increasing the price of the drug Daraprim.

He was forced to step down as Turing chief executive in 2015 amid criminal and civil securities fraud charges alleging he ran a Ponzi-like scheme while at the hedge fund MSMB Capital Management and while he was top executive at Retrophin Inc <RTRX.O>, another drug company.

Turing is the subject of antitrust probes by the Federal Trade Commission and the New York attorney general's office stemming from its increase in the Daraprim price.

(Reporting by Ian Simpson; Editing by Daniel Wallis and Alan Crosby)
[© 2017 Thomson Reuters. All rights reserved.]
Copyright 2017 Reuters. All rights reserved. This material may not be published, broadcast, rewritten or redistributed.