Rep. Butler Appointed to Commission Planning Illinois' Bicentennial Celebrations

Send a link to a friend Share
[January 09, 2017] SPRINGFIELD - State Representative Tim Butler (R-Springfield) has been selected to serve on the new Illinois Bicentennial Commission, tasked with planning statewide celebrations to mark the State of Illinois' upcoming 200th birthday in 2018.
"It is a truly humbling honor to be named to the Illinois Bicentennial Commission by Leader Durkin," said Butler. "My family's Illinois roots go back before statehood; something in which I take great pride. To be able to play a role in planning the commemoration of such a significant milestone in our state's history, especially when I have a relative who served in the First General Assembly, is truly something I cherish. Illinois is a tremendous state and the Bicentennial gives us an unprecedented opportunity to tell our story to the world and lay the groundwork for a bright future."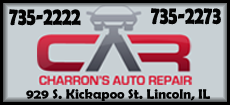 Butler, recently elected to the 100th General Assembly, is the fourth great-grandson of Lewis Barker, who was elected in 1818 to the Illinois Senate and who served in the first four General Assemblies. His mother's side of the family has maintained residence in Illinois since the early 1800s. Butler represents the 87th District, a Central Illinois district home to the final resting places of both Abraham Lincoln and Everett Dirksen.
Executive Order 2016-10 signed last year by Governor Rauner created the Governor's Office of the Illinois Bicentennial and established a reconstituted Illinois Bicentennial Commission of no more than 51 members. Together, the office and commission will work with both public and private sectors to develop a plan for bicentennial celebrations and commemorations.

Illinois will mark the 200th anniversary of the adoption of the Illinois Constitution on Aug. 26, 2018. Dec. 3, 2018, will mark the 200th anniversary of Illinois' admission to the union as a state.
[Office of Representative Tim Butler]