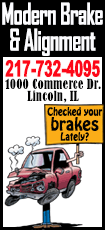 Latham and Gillett worked with the local Cumberland Presbyterian church leadership to lobby vigorously to the Synod for the city of Lincoln and against the three competing communities of Newburg, IN, Mt. Zion/Decatur, IL, and Cherry Grove, IL. Collectively they donated the land for this prestigious institution and marshaled the community to raise the significant required funds to start the College and to build University Hall. The community rallied, and in 1865 raised $30,000, which was a huge sum in those days. This feat alone is amazing.

That, however, would not be the only time the community came together to support its budding jewel of a liberal arts college. In 1901, when expansion was required to meet the needs of the students, the community again jumped into action and raised $25,000 (in today's dollars is equivalent to $670,000) to build the Administration Building.

This pattern of support has continued for our entire 151-year history. During the early 1960's the community assisted in raising funds for the 'Lincoln the Student' statue that resides in front of the McKinstry Library. In addition, volunteers and fire department members came out to fight the fire that engulfed the Administration Building sometime after midnight in 1969. Later, others donated funds to build the Lincoln Center which houses the Athletic Complex and Lincoln Heritage Museum. Even many of the Museum's artifacts were donated by local community leaders. Over 10,000 visitors have now toured the Lincoln Heritage Museum since its reopening in the Lincoln Center in 2014.

Millions of dollars have been donated to support Lincoln College over the past 151 years, and with that we have educated more than 31,000 students providing them with the foundation of their love of learning, leadership development, a love of our community, and economic security. Thank you for that support, and I hope you take pride in the accomplishments of our graduates and in having Lincoln College succeed in our community.
Our impact on the city of Lincoln and Logan County, however is much greater than this support, and can actually be measured. Utilizing the Federation of Independent Illinois Colleges and Universities' web-based economic impact calculator, and by inputting specific details, our direct and indirect annual local financial impact is estimated at over $40,000,000. This impact is reflected in actual dollars spent in the community through buying houses, acquiring groceries, construction activity, hotel stays, purchasing cars and gas, supporting events, and eating at restaurants, to name a few.

Annual Economic Impact Summary

Direct Expenditures:

Total Expenditures

$19,074,134

Salary Expenditures

$10,278,409

Total Operational Expenditures

$3,242,438

Total Students

1,192

Total Staff

350

Estimated In-State Alumni

15,000

Student Expenditures

$7,666,944

Visitors

1,672

Visitor Expenditures

$188,963

Capital Expenditures

$5,000,000

Total Economic Impact:

Total Impact to Illinois

$43,549,681

Total Illinois Jobs

588

Total Local Impact

$41,146,629

Total Local Jobs

561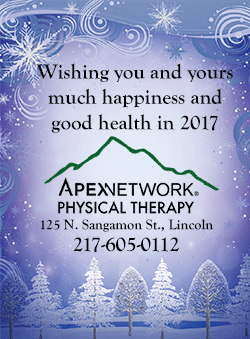 The great news is that this contribution will grow exponentially over the next decade. By adding eight additional bachelor degree programs over the past two years, with more to come, and our move to four-year athletics, the increased impact has been immediate. Last fall we added an additional 100 students at the College. We anticipate we will have an additional 100 students next fall. We also expect to double our student population in size over the next 8 years. This will occur just by giving students the opportunity to stay four-years versus two and by adding additional relevant bachelor degree programs that will lead to great jobs.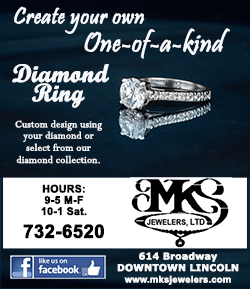 This is an exciting time for Lincoln College as we expand and return back to our roots as a baccalaureate and master granting University. We will continue to reinvest in this jewel of Lincoln by growing student enrollment, renovating the historic 151-year-old University Hall, and expanding academic, residential and social opportunities for our students. This year alone we are investing $350,000 of donated support by alumnus Pat Carroll and others in University Hall to replace some antiquated windows and bricks, repair mortar joints, and spruce up some classrooms. In addition, we have invested another $350,000 in the new TV studio for the Radio, TV, and New Media bachelor degree program. We have hired additional faculty and staff, some of whom have moved to the community. Our Student Activities office has partnered with the Lincoln Grand 8 Theater and has purchased 2,800 movie tickets as a convenient way to engage and involve our students. We have also added a regularly scheduled student shuttle that provides transportation to local businesses, had student musicians performing throughout Logan County, student groups volunteering at the community festivals and non-profit organizations, as well as a handful of senior-year internships in local businesses.

I know that Lisa and I are new to the community, but we feel great pride and excitement for Lincoln College. I hope you do as well.

[David Gerlach, Ph.D.
President of Lincoln College]