Cold, Dry December Ends a Warm Year in Illinois
Send a link to a friend Share
[January 12, 2017] Champaign – The statewide average temperature for December was 28.6 degrees, 1.3 degrees below normal, according to Illinois State Climatologist Jim Angel, Illinois State Water Survey, University of Illinois.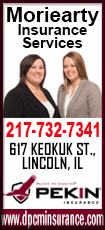 December precipitation was light and below normal across most of Illinois, except for far southern Illinois. The statewide average precipitation was 1.41 inches, 1.28 inches below normal. Precipitation includes rainfall and the water content of snow.

The largest reported precipitation total in December was 6.03 inches in Rosiclare in Hardin County.

December snowfall was absent in far southern Illinois and increased northward. Only northern Illinois received above-normal snowfall. The largest monthly snowfall total was 24.3 inches in Bull Valley in McHenry County.

For the year 2016, the statewide average temperature was 54.7 degrees, 2.4 degrees above normal and the 5th warmest year on record. Temperatures were above normal in 10 out of 12 months. The only two months that were colder than normal were May and December.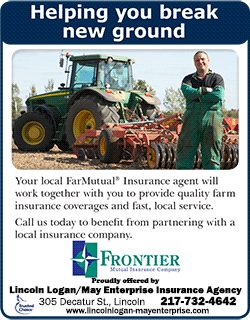 The statewide average precipitation for 2016 was 39.63 inches, 0.33 inches below normal. Eight out of the 12 months had below-normal precipitation. The year would have been dry except for the record rainfall in July and August.

Annual precipitation was highest in southern Illinois and lowest in western Illinois. In fact, much of western Illinois received precipitation of several inches below normal for the year. The most precipitation reported in Illinois for 2016 was 60.46 inches at Rosiclare in Hardin County.
[Lisa A. Sheppard]