How to use year-end summaries to spend less and save more
Send a link to a friend Share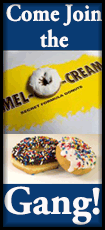 [January 13, 2017] By Beth Pinsker

NEW YORK (Reuters) - Is your money vice too many movies? A costly dry cleaning habit? Too much wine?

It is time to look at the year-end spending summary available from your bank or credit card issuer - or a tracking service like Mint.com - to get a reality check that could help you make better choices in 2017.

For Barak Kassar, a 50-year-old businessman in San Francisco, it was Uber that broke the bank in 2016. He plans on trimming off at least $200 this year. "I have taken a few rides out of laziness, when taking a bike or public transport would be far less expensive," Kassar said.

For Lyn Alden, a 29-year-old financial analyst based in Atlantic City, New Jersey, it was Chipotle, where she had spent more than $1,000 in a year. "It's amazing how a simple work lunch habit that flies under the radar can add up to such a large sum," Alden said.

Most financial institutions have revelatory spending information available on-demand throughout the year, which can be downloaded and sliced and diced at will.

But that can be a lot to ask. Here's how to get the most out of those once-a-year pie charts:

1. Make yourself look

Just saying you want to spend less on a particular category tends to lead to failure. People are notoriously bad at estimating their spending, according to Lynnette Khalfani-Cox, known as the Money Coach (http://askthemoneycoach.com/).

In more than a decade of coaching clients, Khalfani-Cox has yet to find one who can correctly guess their monthly spending. "If they say they spend $5,000 a month, I automatically assume it is $6,000," she said.

On most spending-tracking services, users can customize their views and make their categories as specific as they need, but the important thing is to look at the big picture and compare categories, said Kimmie Greene, a consumer financial expert with Mint, a unit of Intuit Inc.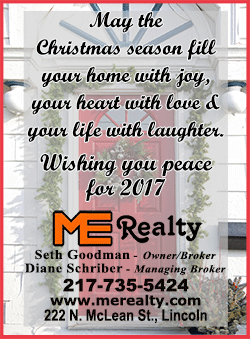 Those pie charts will make it apparent where efforts to reduce spending would make sense, and when it would not impact the bottom line so much.
"Is there one big thing that could divert your debt? Do you want to cut the cable cord? Do you want to get rid of your car?" Greene said. "If you just say you're never going to eat lunch out again, that's just not so realistic."

2. Pluck the low-hanging fruit

The easiest way to save money is not necessarily cutting that morning coffee: It is simply paying your bills on time and not overdrafting your bank account.
Mint.com has found the average person spends $75 a month in credit card fees - $900 a year - which includes late fees, finance charges and yearly service fees. Add to that $48 a month in bank fees for things like overdrafts, ATM fees, low balance charges and the like.

"Most of the people who missed a credit card payment actually have the money, but life got the better of them for one reason or another," Greene said.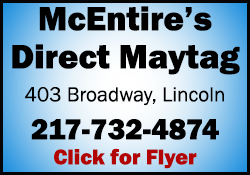 Some services like Mint will push out notices to users when a fee is paid, but sometimes it is only when it is all added up in a yearly tally that it gets their attention.

"They say, "Oh wow, I didn't realize my bank took $996 of my money last year," Greene said. "It's like the $35 notice pops up, but it doesn't hit home."
Wells Fargo's pilot phone consultation program reached over 10,000 people in the last year. The consultant looks up the customer's bank records and has an extensive conversation about goals and habits and try to help come up with small tasks to try.

"We publish lots of information, we give them things to read and give them tools, but helping people form the daily habits, that's what we're really focused on right now," said Brett Pitts, head of digital at Wells Fargo.

3. Reduce your tax burden

Your spending report has the added bonus of being a tax preparation aid. Use the information to look for any tax-deductible spending, advised Khalfani-Cox. In particular, look for charitable deductions you might have forgotten about and medical expenses.

"About seven out of 10 people do not itemize, and that's a huge mistake," Khalfani-Cox said.

(Editing by Lauren Young and Paul Simao)
[© 2017 Thomson Reuters. All rights reserved.]
Copyright 2017 Reuters. All rights reserved. This material may not be published, broadcast, rewritten or redistributed.