Trump's health pick set to defend investments at U.S. Senate hearing
Send a link to a friend Share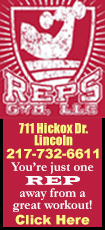 [January 18, 2017] By Toni Clarke and Susan Cornwell

WASHINGTON (Reuters) - President-elect Donald Trump's nominee for health secretary was expected to face hard questions from a U.S. Senate panel on Wednesday about his personal stock investments and proposals to dismantle Obamacare.

Representative Tom Price, a Georgia orthopedic surgeon who has been in politics for more than 20 years, was chosen by fellow Republican Trump, who will become president on Friday, to head an agency that manages scores of healthcare programs.

Price was likely to be approved for the post by the Republican-controlled Senate.

The Department of Health and Human Services runs the Medicare program for the elderly, Medicaid for the poor and President Barack Obama's Affordable Care Act, which was enacted in 2010 and brought health insurance coverage to millions of Americans who previously lacked it.

The Wall Street Journal last month reported that Price had traded more than $300,000 worth of shares in health-related companies over the past four years while backing legislation that potentially could affect those companies' stocks.

Price invested in biotech firm Amgen Inc, insurer Aetna Inc and drugmakers Bristol-Myers Squibb Co, Eli Lilly & Co and Pfizer Inc, the Journal said, citing stock trade filings that Price made with Congress.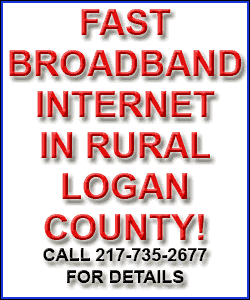 Trump transition spokesman Phil Blando on Tuesday described as "demonstrably false" any allegations that Price introduced legislation for self-serving reasons. He said Price has a diversified portfolio with Morgan Stanley in a broker-directed account that includes health and non-health care stocks.

Price will appear on Wednesday before the Senate Committee on Health, Education, Labor & Pensions, one of two that oversee the Department of Health and Human Services. The other is the Senate Committee on Finance, which has set a hearing with Price for Jan. 24.

Excerpts from his committee testimony were released on Tuesday by the Trump transition team, along with remarks from Trump, who called Price "a tireless problem solver and the go-to expert on healthcare policy."

Only members of the finance committee will vote on whether to send Price's nomination to the Senate floor for review.

"Congressman Price is immensely qualified to lead the Department of Health and Human Services," said Senate Finance Committee Chairman Orrin Hatch, a Republican, in a statement.

Senator Chuck Schumer, leader of the Senate Democrats, has called on the Office of Congressional Ethics to investigate whether Price violated a 2012 law barring members and employees of Congress from using nonpublic information for personal gain.

[to top of second column]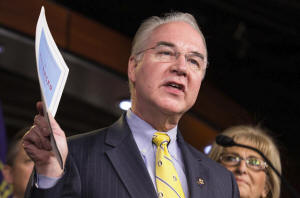 Representative Tom Price has been named secretary of health and human services. Price, 62, is an orthopedic surgeon who heads the House of Representatives' Budget Committee. REUTERS/Joshua Roberts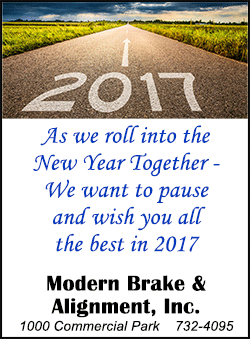 OBAMACARE CRITIC

Price has been a leading critic of Obama's hallmark policy achievement, Obamacare. In a 2011 speech to the Association of American Physicians and Surgeons, Price said he was "for every single piece of legislation that gets the federal government out of your back pocket and out of your exam room."

His proposed Obamacare alternative involves a universal tax credit that critics say would not cover premium costs and out-of-pocket costs of health insurance in much of the country.

"We all want a health care system that's affordable, that's accessible to all, of the highest quality, with the greatest number of choices, driven by world-leading innovations, and responsive to the needs of the individual patient," Price said in the excerpts of his upcoming testimony.

Congressional Republicans have been moving to repeal Obamacare, despite not having a plan to replace it. Trump muddied the outlook for that when he told the Washington Post in an interview published on Sunday his aim is to replace Obamacare with a plan with "insurance for everyone."

Trump did not give the Post specifics about his proposals, but said his plan was nearly finished and he was ready to unveil it alongside the leaders of the Republican-controlled Congress.

(Reporting by Toni Clarke in Washington; Editing by Kevin Drawbaugh)
[© 2017 Thomson Reuters. All rights reserved.]
Copyright 2017 Reuters. All rights reserved. This material may not be published, broadcast, rewritten or redistributed.