National Football League roundup
Send a link to a friend Share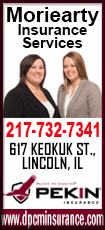 [January 18, 2017] Jan 17 (The Sports Xchange) - Pittsburgh Steelers coach Mike Tomlin said he regrets the language he used while discussing the New England Patriots in his postgame address to the team after Sunday's AFC divisional playoff game against the Kansas City Chiefs.

Tomlin's speech, in which he said the Steelers "spotted those (expletive Patriots) a day and a half" of preparation time for next Sunday's AFC title game, was streamed live on Facebook by wide receiver Antonio Brown.

Tomlin was unaware his comments were being recorded.

"I'd like to say the language on the video is regrettable; language by me and by others," Tomlin told reporters Tuesday. "And it's regrettable because this thing that is the National Football League, this platform that we have is a precious and awesome thing and not something that we take very lightly."

"... I'll be bluntly honest here. It was foolish of (Antonio) to do that. It was selfish for him to do that. And it was inconsiderate for him to do that. ... So there's consequences to be dealt with from his perspective, we will punish him, we won't punish us. And we'll do so swiftly, and we'll do so internally."

Brown's locker room video was a violation of NFL policy, meaning a league-imposed sanction may also be in play.

- -

Dallas Cowboys running back Ezekiel Elliott, who led the NFL in rushing, was named the Rookie of the Year by the Professional Football Writers of America.

Elliott was also named the Offensive Rookie of the Year, while San Diego Chargers defensive end Joey Bosa, who was Elliott's teammate last season at Ohio State, was selected as the Defensive Rookie of the Year in a vote by the PFWA.

- -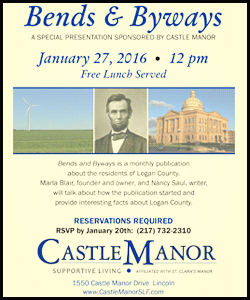 The Denver Broncos promoted defensive backs coach Joe Woods to defensive coordinator.

Woods, 46, joined the Broncos in 2015 and has 25 years of coaching experience, including 13 coaching secondaries in the NFL with Denver, the Oakland Raiders, Minnesota Vikings and Tampa Bay Buccaneers.

- -

Roger Goodell won't attend the AFC Championship Game between the New England Patriots and the Pittsburgh Steelers on Sunday in Foxborough, Mass.

[to top of second column]
Goodell will instead be present for Sunday's NFC title game between the host Falcons and Green Bay Packers, ESPN reports.

- -
Green Bay Packers wide receiver Jordy Nelson's chances of playing in the NFC Championship Game are slim to none.

The four-time Pro Bowler has "only a small chance" to play in Sunday's game against the Atlanta Falcons, a source told ESPN.

The 31-year-old Nelson sustained two broken ribs in Green Bay's 38-13 rout of the New York Giants in the NFC wild-card round.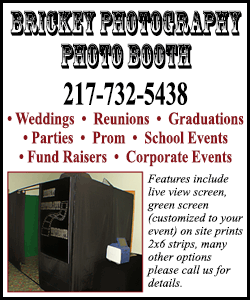 - -

After sticking with rookie sensation Dak Prescott for the stretch run, Dallas Cowboys owner Jerry Jones said the future of four-time Pro Bowl quarterback Tony Romo with the team is still in flux.

Romo, 36, is owed $14 million next season and carries a $24.7 million cap hit should Jones decide to keep him.

"There's several cards to be played," Jones said Tuesday on his weekly radio interview with 105.3 The Fan in Dallas. "Don't think for one minute if you see something written or something said about what and where Romo is going to be relative to our team that there's any credibility to it. There's only one that can make that decision and there's been no decision made."

- -

Bo Jackson is expressing concern about fellow Auburn alum and Carolina Panthers quarterback Cam Newton.

The 54-year-old Jackson said he cringes every time the 2015 NFL MVP takes a hit to the head.

"The person I love in the NFL like my own son is Cam Newton. I cuss him out like my own son. But every time he takes a hit to his head, that scares me, it scares the hell out of me," Jackson told USA Today. (Editing by Frank Pingue)
[© 2017 Thomson Reuters. All rights reserved.]
Copyright 2017 Reuters. All rights reserved. This material may not be published, broadcast, rewritten or redistributed.