Heartland offers continuing education courses


Send a link to a friend Share
[January 19, 2017] LINCOLN - Heartland Community College has planned several Continuing Education offerings for the winter and spring months in Lincoln. To learn more about registration and registration fees, go to www.heartland.edu/continuingEd or visit Heartland's Lincoln campus at 620 Broadway in Lincoln or by call (217)735-1731.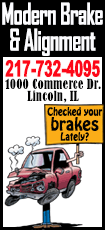 Get the tools and focus you need to be on your way toward rewarding employment opportunities in Career Research and the Job Search Process. This class is offered on Wednesdays, January 25th through February 22nd from 6:30 – 8:30 pm. You'll learn the skills necessary to move your career in the right direction.

Artist Trading Cards are self-made, unique works of art that showcase your personal artistic style and that are collected and exchanged similar to the way baseball cards are traded. It will be held on Mondays, January 30th through March 6th, from 6:30 – 9:30 pm. This class is appropriate for all skills levels, including novices.

Whether you choose to prepare your own taxes or assist your tax prep professional, Income Taxes Made Easy will provide a fundamental understanding of the personal tax process. This class will meet on Tuesdays, February 21st and 28th, from 6 – 8 pm.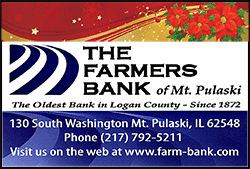 Get a comprehensive look and listen to classic rock and how it evolved with Classic Rock: 1964-1989. Learn how MTV, rock films, FM radio and album rock influenced the music industry and about icons lost too soon. This class will meet on Tuesdays and Thursdays, March 7th through 16th, from 6:30 – 8:30 pm.

At Understanding Wall Street, learn how stocks, bonds, mutual funds and various financial vehicles of the Wall Street function are essential to developing a solid financial backbone. It will be offered on Wednesday, March 8th, from 6 – 7 pm.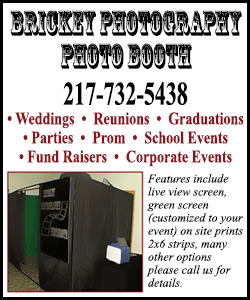 Enhanced ACT Review-Lincoln will teach college-bound students everything they need to succeed on the ACT exam. This class will be held on Mondays and Thursdays, March 13th through 30th, from 5 – 7 pm.
Build a foundation to start searching for your ancestors and creating your personal history. Climbing Your Family Tree is offered on Tuesdays, April 4th through 25th, from 6 – 8 pm.

Perfect and update your look and everyday beauty routine with fundamental techniques from experienced hair and make-up professionals at Hot Trends in Hair and Make-up. This class is scheduled for Mondays, April 10th and 17th, from 6 – 8 pm. The latest trends in beauty will be highlighted, including what's hot for bridal and prom.
[Valerie Conrady
Heartland Community College
Coordinator of Adult and Continuing Education]