Celebrating Edgar Lee Masters' prairie poetry
Lincoln Presidential Library and Museum presents 'My Heart's Home' on Jan. 22

Send a link to a friend Share
[January 19, 2017] SPRINGFIELD – The poetry of Edgar Lee Masters will mingle with haunting music when the Abraham Lincoln Presidential Library and Museum presents "My Heart's Home: Edgar Lee Masters Celebrates the Sangamon Country" on Jan. 22.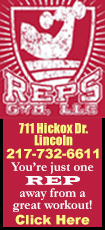 Masters is best known for "Spoon River Anthology," his poems about life, death and secrets in a small town. But in his later years, he wrote lovingly about the rivers, prairies and people of central Illinois.

Now those later poems have been collected by director Phil Funkenbusch to be performed by actors accompanied by original music by Mark Mathewson.

"My Heart's Home" takes place at 3 p.m. on Sunday, Jan. 22. Tickets, which are just $10, can be purchased by visiting www.President Lincoln.illinois.gov and clicking on "special event reservations."

"My Heart's Home" transforms his long poem "Fiddler's Contest" into a showcase for the production's musicians, especially fiddler Sharon Graf. Other poems in the production include "The Sangamon River," "The Prairie: Sandridge," and "River Towns."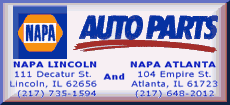 That last poem includes the lines, "Youth is the river towns they knew/By the enduring river."

"Most of these poems about Menard County and central Illinois were written in the decade or so before Masters' death in 1950. I believe he was looking back on memories of his childhood in Petersburg and these works seemed to have flowed onto the page," said Funkenbusch.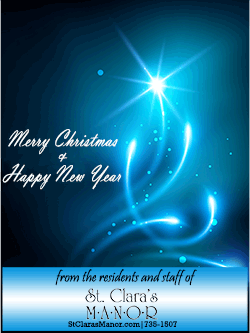 The Abraham Lincoln Presidential Library and Museum contains one of the nation's largest collections of original documents and photographs from Edgar Lee Masters' life. A death mask of his father's face is now on display as part of the museum's "Rare and Rarely Seen" exhibit.

The presidential library, a division of the Illinois Historic Preservation Agency, is dedicated to telling the story of America's 16th president through old-fashioned scholarship and modern technology.

The library holds an unparalleled collection of Lincoln books, documents, photographs, artifacts and art, as well as some 12 million items pertaining to all aspects of Illinois history. The museum uses traditional exhibits, eye-catching special effects and innovative story-telling techniques to educate visitors.
[Shanta Thoele
Executive Secretary
Illinois Historic Preservation Agency
Abraham Lincoln Presidential Library]