Dollar grinds higher as Trump debate deepens
Send a link to a friend Share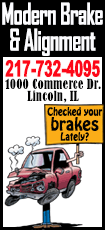 [January 20, 2017] By Patrick Graham

LONDON (Reuters) - The dollar edged higher on Friday, steadying after a volatile week that underlined the growing uncertainty over how Donald Trump will behave after his inauguration as U.S. President.

The U.S. currency is still up 4 percent against a basket of others since Trump's election victory in November, but has shed 1.3 percent in value so far in January as concerns grow over Trump's protectionist bent and attitude to a strong greenback.

It turned around early losses to inch up 0.2 percent on the day in morning trade in Europe and stand unchanged for the week <.DXY>. Against the euro, it hovered just below $1.0650, less than a cent above 7-week lows hit on Tuesday.

"What is clear is that the risks from Trump are not as one-sided as the market has been playing so far, particularly when you look at the protectionist plans," said Thu Lan Nguyen, a currency strategist with Commerzbank in Frankfurt.

"We are moderately bullish on the dollar but we are not looking for as much appreciation as we have seen in the last few years ... maybe a 3 percent rise in the DXY this year."

The dollar index <.DXY>, which was nearing 100 earlier this week, was back at 101.35 by 1227 GMT.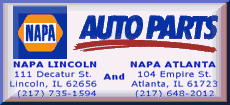 That seems largely the product of Yellen's comments on Wednesday predicting the U.S. central bank would raise interest rates a "few" times a year, compared with the two hikes currently priced in by markets.

But after shattering moves back and forward in Britain's pound at the start of this week, a number of bankers said the week had been dominated by the actions of speculative players using generally lower liquidity to push the market around.

"The combination of US political uncertainties and higher-than-normal investor regulatory commitments have kept trading volumes well below their average in the first few weeks of 2017," said Adam Myers, a strategist with CBA in London.

"Low volumes have allowed speculators to exploit ranges in both the euro and the yen. We expect such behavior to be thwarted next week as the new president begins his first week in office."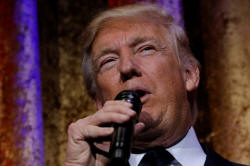 U.S. President-elect Donald Trump speaks to diplomats at the Presidential Inaugural Committee (PIC) Chairman's Global Dinner in Washington, U.S. January 17, 2017. REUTERS/Jonathan Ernst
U.S. job and housing data on Thursday made the core case for the dollar's strength, with homebuilding rebounding sharply in December and the number of Americans filing for unemployment benefits dropping unexpectedly.

But after a news conference last week that disappointed those betting on a bullish message on fiscal stimulus, it is Trump's message on China, trade policy and taxation that has dominated the week and will be watched closely in his inauguration address.

RBC Capital Markets in a note on Friday cited research calling for another 25 percent boost for the dollar if U.S. corporate tax rates are cut to 20 percent, but said some of that may already be in priced in and the rest will take time.

Others worry that if Washington closes in on itself the result may be more disruptive than supportive for the global economy and send investors searching for traditional safe havens like the yen.

"Our best guess is that the rise in the dollar would partly but not fully offset the drop in export costs," RBC wrote in the note.

"The reality would likely be a longer path of dollar gains that would come via inflation and higher U.S. rates. It is also unlikely to hit all currencies equally."

(Additional reporting by Yuzuha Oka in TOKYO; Editing by Hugh Lawson and Richard Lough)
[© 2017 Thomson Reuters. All rights reserved.]
Copyright 2017 Reuters. All rights reserved. This material may not be published, broadcast, rewritten or redistributed.