Mount Pulaski girls lose on the road to Illini Bluffs 73-54
Send a link to a friend Share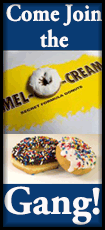 [January 20, 2017] A battle between two young varsity squads Thursday night in Glasford ended with home team getting the 73-54 win thanks to stellar performances by two freshman. Illini Bluffs freshmen Hanna Hicks and Hannah Alvey combined for 45 points for the Lady Tigers. Skylar Hayes led Mount Pulaski with 27 points.

These two teams have some recent history between them and the matchup is always a battle. Thursday night was no exception. But first a refresher. Illini Bluffs placed third in the state tournament in 2012 while Mount Pulaski derailed the Lady Tigers return trip to Redbird Arena in the super-sectional in 2013.

Those teams were led by Taylor McClintock, who scored over 3,000 points in her high school career. Along comes younger sister Sydney McClintock, who scores nearly 2,000 career points, and the battles continue.

With the McClintock sisters now graduated and playing college basketball (Taylor - Western Illinois University and Sydney - Illinois Central College), the Lady Tigers are in a rebuilding year featuring a very young team. Thursday night in Glasford those young ladies proved they are ready to dominate for years to come.

With a first quarter performance that saw the Lady Tigers barely miss a basket, the Lady Hilltoppers were definitely frustrated, trailing 17-6.

The Hilltoppers woes continued in the second quarter while Illini Bluffs continued putting on a shooting display. The Lady Tigers were shooting so well even a half-court shot thrown up by Mallory Johnson at the buzzer glided through the net and the home team was cruising 38-23.
At one point in the third quarter Mount Pulaski did manage to pull within seven points but the young talent from Illini Bluffs stepped it up a notch. By the end of the third quarter the lead was 53-42.
The Lady Tigers continued firing on all cylinders in the fourth quarter, showing no signs of slowing down and put up 20 more points in the final eight minutes to defeat Mount Pulaski 73-54.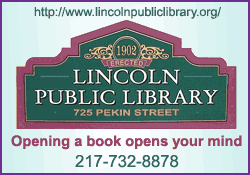 Mount Pulaski returns to action at home this Saturday versus Maroa-Forsyth. The JV game starts at 11 a.m. and the Varsity will tip-off around 12:30 p.m.
Worth mentioning is the fact that sophomore Skylar Hayes is nearing 1,000 career points and she just may have the opportunity to do it on her home court Saturday afternoon.

Mount Pulaski scoring

Hayes 27
Moore 8
Wade 8
Mott 5
May 4
Wakeman 2

Illini Bluffs scoring

Alvey 23
Hicks 22
David 18
Johnson 5
Pollman 3

[Teena Lowery]