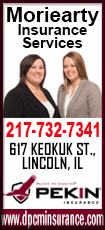 Bradley University

The following area students have received recognition on the Dean's List for the fall semester at Bradley University in Peoria.

To be eligible for the Dean's List a student must achieve a minimum 3.5-grade point average for the semester on a 4.0 scale.

Abigail M Everson, Matthew J Langdon, Jessica N Nguyen, Angela A Osborne, Elijah T Sowers, Jenna L Williams, all of Lincoln.
Eureka College

Eureka College has announced 180 Dean's List honorees for the Fall 2016 semester.



"We are proud of the success of our students," Eureka College Provost Daniel Blankenship said. "We are pleased to recognize them for their achievement through the Dean's List."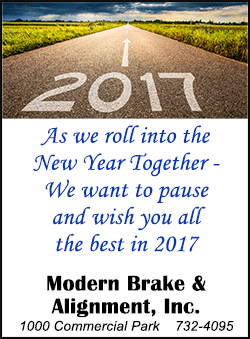 To be eligible for the Dean's List, students must be full-time, in good standing and complete at least nine semester hours of graded coursework for the semester. Students from 93 different Illinois communities were represented on the list, as well as students from California, Indiana, Kentucky, Rhode Island and Texas.

Among those on the Dean's List are:

Megan Birky, Hopedale
Kendall Katz, Lincoln
Savannah McClellan, Armington
[Text from Files received]