St. John's Outreach Ministry raises over $2,500 in 2016 for Narcan Kits
Send a link to a friend Share
[January 21, 2017] LINCOLN - On Thursday morning, Pastor Kenneth Kramer of St. John United Church of Christs in Lincoln received a check for $231.80 from Bobbi Reddix, manager of ReNew Consignment & Thrift. This check represents a percentage of sales from a fundraiser held at the shop from October 1st through December 31st to benefit the NARCAN Kit Project.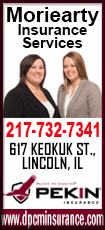 With this check the donations from fundraisers which began on February 21, 2016 and ran throughout the year have totaled $2,569.70. The money has been used to purchase Narcan Kits that will go into local first responder vehicles. The drug Narcan is an effective counter-measure for victims of heroin overdoes. Through timely administration of the drug, many lives may be saved in Logan County.

Among those who lent their support to the fundraising efforts was the Lincoln Rotary who donated a check for $290.
Other fundraisers held throughout 2016 include:
February 21 - Culver's fundraiser - $332.31
March 13 - St. John Potato Bar - $229.
March 20 - Save a Life Donations - $210.
April - Rotary Fundraiser at IGA $290.
April - ReNew Thrift & Consignment fundraiser - $301.00
May 15 - Bake Sale & 50/50 drawing at Logan Lanes - $253.70
May 15 - Logan Lanes Bowling Fundraiser - $50.
July 30 - Craft and Vendor Show at St. John UCC - $479.00
August 21 - Culver's fundraiser - $192.89
December 31 - ReNew Thrift & Consignment fundraiser - $231.80
The check presented to the church on Thursday was immediately given over to Bobbi Langellier, Health Educator/Emergency Preparedness Coordinator from the Logan County Department of Public Health by Tonita Reifsteck, representing St. John's Outreach Ministry.


The outreach Ministry team has worked hard to keep the need for donations to this important cause in the public eye. Those who have served on the committee this past year include: Sandy Meinershagen, chair; Jack & Nancy Leich, Lois Leonard, Dan Row, Suzanne Tockey, Lee Westerfield and Jim and Leslie Wilmert, and Reifsteck.

With hopes that possible state funding will be available for kits to be supplied as needed, St. John has offered to continue its involvement in this community program by changing the direction of support.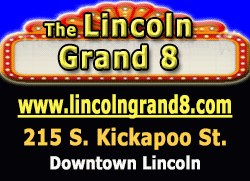 The current need is helping fund the treatment program for those who volunteer to be connected to a treatment center as chosen by the local program, where accommodations are available.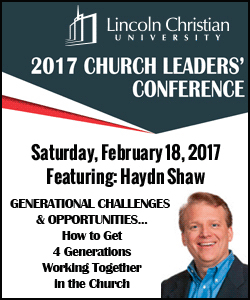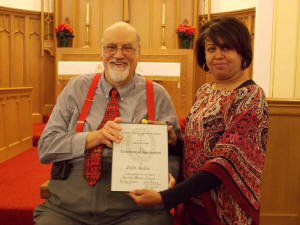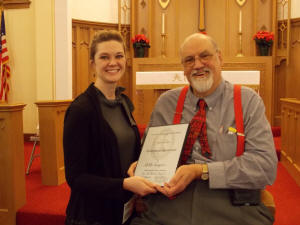 Pastor Kramer, on behalf of the church and Outreach Ministry presents certificates of appreciation to Reddix and Langellier.
Following the Thursday check presentation, Langellier issued the following statement regarding the need for fundraising efforts to continue, and what future donations will be used for.

"After all the remarkable efforts taken by the community to raise money to purchase Narcan for our local police departments, we are now looking to direct our efforts towards a more proactive approach.
"At this time, we would like to utilize future donated monies to go into a general opioid treatment assistance fund. This would allow the money to assist the local police department to implement and fund a program that would get community members seeking treatment for addiction to an appropriate facility.

"Expenses could include purchasing gas gift cards for volunteers driving someone to a treatment facility, as these can be as far away as Chicago, or co-pays that may be required for an individual to enter a treatment facility.

"The Logan County Department of Public Health greatly appreciates the generosity of the community and St. Johns Church for their encouragement, time, and donations to combat the opioid/heroin epidemic sweeping the nation."

This support began with a fundraiser at Culver's on January 15 with members of the LCHS National Honor Society - Sam Birnbaum, Autumn Hoffert, Jake Kirgan, Eric Nguyen and Emerie Wieber helping.

The public is encouraged to join in any effort to help make this community support program work.
[Tonita Reifsteck]