January 2017
Logan County FSA Updates
Send a link to a friend Share
[January 21, 2017] County Committee Elections Results - The ballots have been counted and the results are in! Local Administrative Area (LAA) 1, townships including Prairie Creek, Orvil, Sheridan, West Lincoln, Corwin and Broadwell, elected Dennis Ramlow for another three-year term.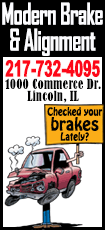 He was nominated with 120 votes and began his term January 1, 2017. We would like to thank all who voted and continue to encourage nominees for future elections. Being part of the county committee is a unique opportunity to have an influence of federal farm programs at the local level.

If you have any further questions or are interested in future elections, please visit www.fsa.usda.gov or contact the Logan County FSA office at (217)735-5508, ext. 2.
ARC/PLC Enrollment for 2017

The 2017 ARC/PLC Enrollment is well underway in the Logan County FSA Office! The enrollment period began November 1, 2016 and will run through August 1, 2017. We encourage you to make a trip to the office this Winter, before getting busy with Spring field work. Informing the FSA office of any farm changes prior to your arrival will insure that we get your paperwork completed as quickly and thoroughly as we can.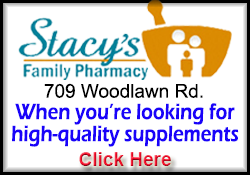 Contracts must be signed each year to receive program coverage. If all signatures have not been obtained by the end of the enrollment period, your farm(s) will be deemed ineligible and you will not receive any possible financial assistance for that fiscal year.

If you have questions or need to contact the office, please call (217)735-5508, ext. 2.
USDA Announces Streamlined Guaranteed Loans and Additional Lender Category for Small-Scale Operators

The U.S. Department of Agriculture (USDA) announced the availability of a streamlined version of USDA guaranteed loans, which are tailored for smaller scale farms and urban producers. The program, called EZ Guarantee Loans, uses a simplified application process to help beginning, small, underserved and family farmers and ranchers apply for loans of up to $100,000 from USDA-approved lenders to purchase farmland or finance agricultural operations.

USDA today also unveiled a new category of lenders that will join traditional lenders, such as banks and credit unions, in offering USDA EZ Guarantee Loans. Microlenders, which include Community Development Financial Institutions and Rural Rehabilitation Corporations, will be able to offer their customers up to $50,000 of EZ Guaranteed Loans, helping to reach urban areas and underserved producers. Banks, credit unions and other traditional USDA-approved lenders, can offer customers up to $100,000 to help with agricultural operation costs.

EZ Guarantee Loans offer low interest rates and terms up to seven years for financing operating expenses and 40 years for financing the purchase of farm real estate. USDA-approved lenders can issue these loans with the Farm Service Agency (FSA) guaranteeing the loan up to 95 percent.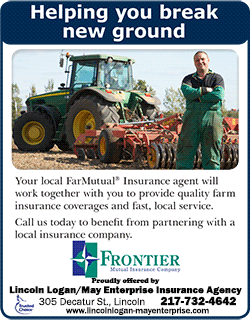 USDA is providing a 90-day period for the public to review and comment on program improvements. To review program details, visit www.regulations.gov, reference RIN 0560-AI34 and follow the instructions to submit comments.
Questions?

Please contact, John Peters, County Executive Director, at 217-735-5508 ext 2, john.peters@il.usda.gov or for Farm Loans, please contact Tony Schmillen, Farm Loan Manager, at 217-735-5508 ext 2, tony.schmillen@il.usda.gov.
Logan County FSA Office
1650 5th Street
Lincoln, IL, 62656

Hours:
Monday - Friday
8:00 am - 4:30 pm
Phone: 217-735-5508 ext. 2
Fax:855-693-7125

County Committee:
Dennis Ramlow - Chairman
Tim Southerlan - Vice Chairman
Kenton Stoll - Member
Dorothy Gleason - Advisor

County Executive Director:
John Peters

Program Technicians:
Ann Curry
Tammy Edwards
Mari Anne Komnick
Chelsie Peddicord

Farm Loan Manager:
Tony Schmillen

County Operations Trainee:
Miranda Belcher

Next COC Meeting :
January 25th at 9:00am
Persons with disabilities who require accommodations to attend or participate in this meeting should contact John Peters at 217-735-5508 extension 2 or Federal Relay Service at 1-800-877-8339.