Former mayor of Pennsylvania's capital to go on trial for theft
Send a link to a friend Share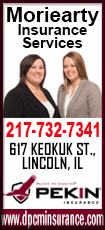 [January 23, 2017] By David DeKok

HARRISBURG, Pa. (Reuters) - A former mayor of Pennsylvania's capital goes on trial on Monday on charges that he stole artifacts purchased with public funds for a proposed Museum of the American West that he hoped to build in his financially strapped city.

Stephen R. Reed, 67, who served as mayor of Harrisburg for 28 years until a failed re-election bid in 2010, is facing 114 theft-related counts after hundreds of Western artifacts were seized from his home and a nearby warehouse.

Jury selection begins on Monday in Dauphin County Court of Common Pleas in Harrisburg, the state capital. The case is being prosecuted by the office of state Attorney General Josh Shapiro.

"Mr. Reed is looking forward to a jury not only carefully scrutinizing the attorney general's case against him, but also hearing the actual facts concerning the acquisition of these items," said his lawyer Henry Hockeimer Jr. of Philadelphia.

Charges against Reed were filed in 2015 by the former state attorney general, Kathleen Kane, who resigned last year after being convicted of illegally leaking grand jury information to embarrass a rival.

Reed traveled to the American Southwest over many years to buy such artifacts as the dental chair used by Doc Holliday, the dentist-turned-gunfighter who fought alongside Wyatt Earp at the "Gunfight at O.K. Corral," according to the charges. Sometimes he dispatched city police officers to pick up his purchases and return them to Harrisburg.

Prosecutors say Reed siphoned money from city and school district bond issues and other accounts for years to pay for the artifacts, but the statute of limitations prevents charges related to those allegations.
The "Wild West" museum, as it was dubbed by skeptics, was never built, unlike a well-regarded National Civil War Museum that Reed also championed.

Reed contends he can prove legal ownership of many of the relics seized from him. Indeed, last year he petitioned the court to order their return. A decision is expected after a March hearing.

Originally charged with nearly 500 criminal counts, Reed won dismissal of many of the more serious charges on statute of limitations grounds last year. Prosecutors are seeking to prevent the defense from divulging that to the jury.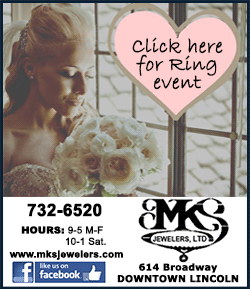 The former mayor left Harrisburg in financial distress, stemming mainly from cost overruns on an incinerator retrofit, not the museum purchases. The city has been under state financial supervision since 2011, and was forced to sell its parking garages to pay off the incinerator debt.

The trial is expected to last five days, according to a spokesman for the attorney general.

(Editing by Frank McGurty and Matthew Lewis)
[© 2017 Thomson Reuters. All rights reserved.]
Copyright 2017 Reuters. All rights reserved. This material may not be published, broadcast, rewritten or redistributed.