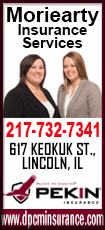 Skylar Hayes had rung in her 1,000th point mile marker with a three and Lady Trojans were proving they had some three point shooters of their own.

The Trojans sunk seven three-pointers in the first half and took a 41-31 lead over Mount Pulaski into the locker room.

Hayes did manage to score 12 points in the first half, but she and her team were just getting started. What happened in the second half was really unbelievable.

At one point Mount Pulaski got down by 19 points. And then the comeback began. It was almost as if the team never even realized they had that much of a deficit to overcome.

Hayes did have one thought on her mind and that was simple. "I really don't want to lose this game," she said, "because I won't even be able to celebrate and have fun. So we gotta start doing something."
They did. That second half the team, not just Hayes, turned it on in a big way. Hayes smiled and explained how the impossible became possible. "We came and really just dominated the second half," said the sophomore.

Domination to the tune of 54 points put up by the Lady Hilltoppers in the second half.

Here's how, according to Hayes. "We are getting it in to Morgan May." May, also a sophomore, finished with a very respectable 12 points, 10 rebounds and 5 steals in the game.

Hayes continues telling of the comeback, "We are getting good passes from out of bounds drills, I dribble-drived a lot and got to the hoop, got fouls. We just all really connected really well."

Connected is right. With Hailey Moore and Fikirte Mott hitting threes in the third quarter, and Isabella Wade, Ashley Houser and May and Hayes continuing to hit buckets, Mount Pulaski found themselves right back in this one.

The Lady Hilltoppers trailed just 62-57 at the end of three quarters of play.

Then in the fourth quarter Hayes, who already had 23 points on the day, managed to kick it up even a notch higher. She poured in 19 points in the fourth quarter as Mount Pulaski was making a statement.

The Lady Hilltoppers took the lead 72-71 with 4:04 remaining in the game and never looked back.

Shelby Bailey also came up huge in the fourth quarter hitting 7 of 10 free throws. May rounded out the 28 point fourth quarter performance by Mount Pulaski with a field goal and just like that Maroa-Forsyth was stunned with the 85-80 loss suffered at the hands of the young Lady Hilltoppers.

Hayes ended with accomplishing yet another feat. She managed to break her own record that she literally just set earlier this season. On this memorable day of reaching 1,000 points she would also score a record-breaking 42 points.

More importantly to Sky, the team got the amazing 85-80 comeback win. You truly cannot write a better ending to a story. The day was perfect.

Hayes agreed and gave much credit to Maroa-Forsyth and her teammates. "They are a very good team and had a lot of really good three-point shooters," she said of her opponents.

To their credit, Maroa-Forsyth's leading scorers were impressive. Kate Beckemeyer and Kaylie Sprague each tossed in 25 points. Kaylee Robinson contributed 14 points.
Hayes admitted she had not played in such a high scoring game before. "We kept it in close range and ended up pulling it out. It's crazy," she said smiling and shaking her head.

Finally she added, "I am looking forward to these next two years. We are going to be a really solid team."

Mount Pulaski's solid effort was supported by placing seven players in the scoring column and with a lot of youth on the team, the future does look good for the Lady Hilltoppers.

Mount Pulaski Head Coach Eric Leever was obviously all smiles following the win and Hayes' great achievements. "When we were down nineteen, I thought we were going to roll over and take a whuppin'. "The kids really dug down and the momentum changed. We hit a couple layups and still were down by fifteen. It was just a couple easy buckets then and our attitude changed and the intensity picked up," he said.

"The turnovers diminished and we just played good, hard basketball to finish the third and pretty much the whole fourth quarter. That was fun to see this late in the season. We've kind of been struggling a little bit. That was definitely a positive," Coach Leever said.

Leever continued singing the praises of his young team. "We had a couple kids step in late in the game. Late in the third quarter we put Shelby Bailey and freshman Kaylee Wilham in on the wing, and they filled out the third quarter and played the remainder of the fourth and those two kids played the best game they've played all year. Not that everybody else didn't contribute, but I was really pleased with Shelby Bailey and Kaylee Wilham.

"Shelby had free throws that were huge down the line. It was great to see those kids step up.

"On the press, Skylar finished her layups and went to the line.

"It was fun to see the kids really play with the intensity and show a little pride there really late in the game."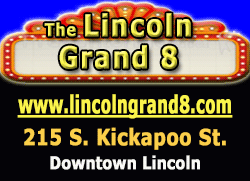 Leever also appreciated the community support at the game. "It all turned out well. It was a very good day," Coach Leever concluded.

Next up for Mount Pulaski, a very tough opponent on Thursday night. The Lady Hilltoppers will face an undefeated Tri-City/Sangamon Valley team on the road. The JV game is scheduled for 6 p.m. and the Varsity is set to tip off at 7:30 p.m.


Mount Pulaski scoring

Hayes 42
May 12
Houser 8
Wade 8
Mott 5
Moore 3
Bailey 7

Maroa-Forsyth scoring

Robinson 14
Harjung 2
Reeser 6
Beckemeyer 25
Kennerson 6
Sprague 25
Knaack 2

[Teena Lowery]