Atkinson's OT goal caps wild win for Jackets in Ottawa
Send a link to a friend Share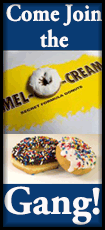 [January 23, 2017] OTTAWA -- A sloppily played game featuring two obviously tired teams was left in the hands of Cam Atkinson.

With the chance to score his 23rd of the season for the win, the Columbus Blue Jackets winger would not be denied.

Atkinson's breakaway goal 1:09 into overtime was the difference as the Blue Jackets prevailed in a wild 7-6 finish against the Ottawa Senators at Canadian Tire Centre on Sunday -- the second game in two nights for both teams.

It was clear sailing for Atkinson, who also scored in the third period, after Senators defenseman Erik Karlsson was wide with his shot while streaking down the right wing.

"I was trying to catch Karlsson first," said Atkinson. "The guy is one of the fastest guys in the league. I kind of anticipated. I was turning when he was about to shoot it. Luckily he just missed the net and I got a breakaway and I just went to my go-to."

His "go-to" game gave the Blue Jackets (32-10-4) their second win of the weekend and avenged a 2-0 loss they suffered a the hands of the Senators in Columbus on Thursday.

The result stopped the Senators (25-15-5) win streak at three games, but coach Guy Boucher bristled when it was suggested his team "just forget about it" and move on.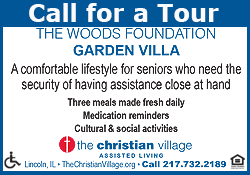 "I don't want to forget about this. We just got a big point against a huge opponent after a back to back, tough week. You look at things in perspective. We got seven points out of eight in our last four games, which were against really tough opponents. This game is included and we did a lot of good things.

"We pushed, they pushed, we pushed, they pushed. It was a game of mistakes. "In the overtime, we make a mistake and they score on it. That's what this game is. I'm certainly not going to push this game aside. It's the opposite."

Nick Foligno, Scott Harrington, Zach Werenski, Lukas Sedlak, Matt Calvert also scored for Columbus.

Alexander Wennberg had three assists.

Zack Smith scored twice and added an assist for the Senators, while Mike Hoffman also notched a pair of goals and Mark Stone and Kyle Turris had the others.

The Senators entered the third ahead 5-3 but needed Turris' power play goal at 12:39 of the period to send it to overtime.

"I don't know what to tell you," began Blue Jackets coach John Tortorella in his post-game address to the media. "I'm certainly not going to dissect it. I don't know what to tell you. Yeah. I don't. I'm speechless.

"It's happened a lot in the NHL this year, these types of games. As a coach you have to grin and bear it and try and find a way. Maybe Guy may think differently because he was up by a couple of goals, but it was one ugly point when we ended the game in regulation. I was thrilled we got the point. The way we played defensively, I was thrilled we got that point."

[to top of second column]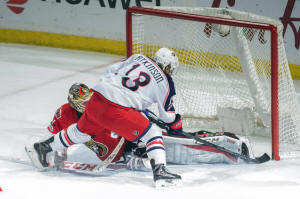 Blue Jackets right wing Cam Atkinson (13) scores against Ottawa Senators goalie Mike Condon (1) in overtime at the Canadian Tire Centre. The Blue Jackets defeated the Senators 7-6 in overtime. Mandatory Credit: Marc DesRosiers-USA TODAY Sports
Making his 22nd consecutive appearance and 13th straight start, Mike Condon appeared to finally hit a wall. He stopped 22 shots and looked bad on Atkinson's first of the night, a shot that was deflected and floated past his trapper into the net.

"It just popped up," said Condon. "I was getting out to catch it and just missed it. It's a tough goal but those things happen."

Condon denied his heavy workload was a factor in his performance.

"I feel great," he said. "Fatigue is not an issue whatsoever."

Joonas Korpisalo made 28 saves in the Blue Jackets net.

Smith, who had two goals by the 5:33 mark of the opening period, had plenty of opportunities for his first career hat trick. The best was in the third, but he was robbed by Blue Jackets defenseman Seth Jones.

"I saw the replay and he made a pretty nice kick save, or toe save, whatever you want to call it," he said. "I got a good shot off but Jones made a good kick save."

Harrington's goal was his first in the NHL. It came in his 31st game.

"Definitely a crazy night, probably not the way we drew it up," he said. " I think it was a good gut check by our team and I guess you could say a character win. The second period didn't really go the way we wanted it to and we wanted to respond in the third as fast as possible. We had a good start and battled hard all night. That's a win it definitely feels good to get rewarded with in overtime."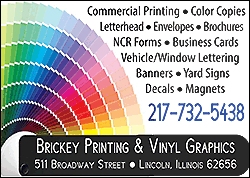 NOTES: Blue Jackets LW Markus Hannikainen was scratched after scoring his first NHL goal Saturday against Carolina. ... Blue Jackets D David Savard missed his second game with an undisclosed injury. ... Blue Jackets Markus Nutivaara was scratched. ... Senators D Mark Borowiecki missed his third game in a flu. He was again replaced by D Fredrik Claesson. ... Senators LW Casey Bailey was a healthy scratch.
[© 2017 Thomson Reuters. All rights reserved.]
Copyright 2017 Reuters. All rights reserved. This material may not be published, broadcast, rewritten or redistributed.