Senator Brady issues response after State of the State

Send a link to a friend Share
[January 26, 2017] State Senator Bill Brady (R-Bloomington) responded to Governor Bruce Rauner's third State of the State address on January 25.
"I believe that we have made a lot of progress over the course of the past two years; however, our top priority must be passing a balanced budget for our citizens and businesses," said Brady.

The Senate Leaders have been in negotiations attempting to move legislation addressing various components in order to move past the stalemate. Many of the concerns have arisen over the increase in taxes for those already struggling in Illinois.

"In order to be fair, there needs to be property tax parity. If we are going to increase taxes in other areas for a specific time, then we need to be sure that we provide homeowners and business owners with relief in other areas," stated Brady.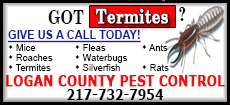 Brady pointed to the successful negotiation of the recent energy bill that saved the power plants in Clinton and Quad cities, as an example of how lawmakers representing both parties, in both chambers, can come together with the Governor to advance important policy in Illinois.

"The Exelon negotiations secured not only jobs but future energy rates and included increased investments in renewable power and energy efficiency. This was an excellent example of all parties coming together, and while we may not agree on all of the components, it was critical that we showed good faith and negotiated a move to place Illinois at the forefront of clean energy economic development," emphasized Senator Brady.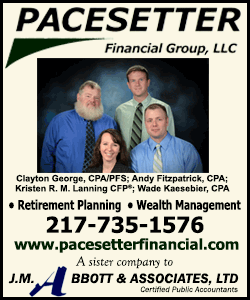 Senator Brady noted that while Governor Rauner also recognized the state's challenges, it was important that the Governor also acknowledged those challenges come great opportunity.

"Illinois has many wonderful assets, but this ongoing budget impasse undercuts our ability to grow and thrive. What is critical in the coming weeks will be to a balanced budget that will enable us to pay our outstanding bills and once again become a business friendly state," said Brady.
[From the office of Senator Bill Brady]