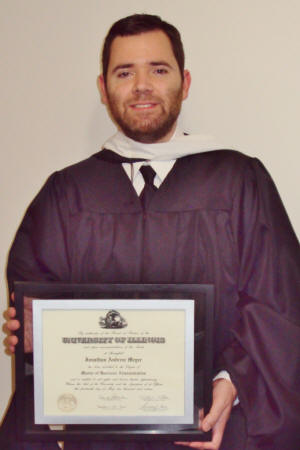 Jonathan Meyer to sell and sign his new book, "Cosmic Fate" at Zion Lutheran School's Pancake and Sausage Meal

Send a link to a friend Share
[January 26, 2017] LINCOLN - Zion Lutheran School in Lincoln will hold its annual Pancake and Sausage Meal day on Saturday February 4th from 7 a.m. to 1 p.m. Once again this year, guests can expect an excellent meal that includes homemade sausage, carefully prepared by volunteer supporters of the school.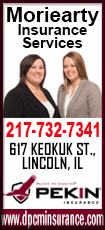 The day will also include the gigantic silent auction as in the past, with a large variety of items donated to the schools by local businesses and individuals.
Other traditional components will include the fresh, packaged pork sale and a large bake sale.

This year, there will be a new addition to the day. Jonathan Meyer, author and Zion Lutheran Alma Mater will be on hand selling and signing copies of his new book, "Cosmic Fate."

Meyer fell in love with writing as a participant in the Young Authors program while in elementary school in Lincoln, Illinois. After graduating from Zion Lutheran School and Lincoln Community High School, he was eager to soak up as many interesting tidbits about life as possible.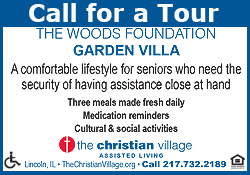 Over the years the self-proclaimed "Trekkie" and "tech geek" received both Bachelors and Masters degrees in Political Science, minored in History, and earned a Masters of Business Administration (MBA), all at the University of Illinois – Springfield.

Utilizing his rich intellectual background for inspiration, Jonathan took to the pen, exploring the many "what if's of humanity".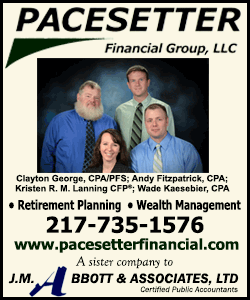 About "Cosmic Fate":

"Joint Alliance officers Angela Gonzalez and Christopher Peters are on a sci-fi roller coaster ride in 'Cosmic Fate'! Just another routine mission, that's how it started. In the blink of an eye, the captain and crew of the sleek Meridian are slaughtered at the pincers of grotesque insect aliens. Now, little more than stowaways on their hijacked home, the pair must find a way to survive. In their search for answers (not to mention safety), the pair are unwittingly drawn into a galaxy-wide game of political intrigue and subterfuge by shadowy figures bent on seizing ancient, long forgotten power."
Meyer is an Underwriter Manager at Horace Mann Insurance in Springfield, Illinois. His parents, Peggy and Rod, are members of Zion Lutheran Church, in Lincoln.

For more information, or for tickets to the Pancake and Sausage Meal on February 4th, please contact the office of Zion Lutheran School at 217-732-3977. Tickets are seven dollars for adults and four dollars for children three and over.
[Georgie Borchardt]