Lincubate looks to make Lincoln IL a technology hotbed


Send a link to a friend Share
[January 26, 2017] LINCOLN - LINCUBATE.org, a Lincoln Illinois Technology Incubator, has been founded in Lincoln, Illinois. Lincubate is aiming to enable the people of Logan County with technology skills they can use to get high paying, rewarding jobs related to technology.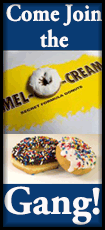 The first Lincubate meeting will be Saturday, February 18 from 10 a.m. to noon. Location to be determined.

"It is about having skills, having abilities, and working hard that make you valuable to a company. The trouble is where does one start? That is where Lincubate comes in," explains Lincubate founder Clint Pollock.

People of all ages are encouraged to come to the free meetings, especially young people looking to get career direction, skills, inspiration, and experience to make them a marketable employee. Parents are encouraged to bring their kids of any age and participate in a hack with them.

"If you notice they like gaming or any kind of technology, they can apply that to learning marketable skills and gaining presentation skills while participating in Lincubate meetings," said Pollock.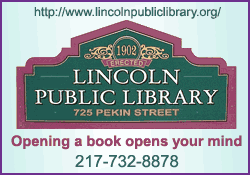 How it works

Lincubate will have bi-weekly ongoing free meetings in Lincoln, IL which include these elements:

Pollock will present a 30-minute technology topic to the group. From there, technology mentors will work with the participants to come up with a "hack."

A hack is simply an activity or project that creates something, optimizes a process, or enables someone to apply technology, engineering, or science to anything. The results are then presented to the larger group.

Participants work on their "hacks" in their own time, and when they are ready, they can present their results to the group.

Presentations will be video live-streamed and shared through social and conventional media.

Lincubate is currently putting together a set of HackTracks that will enable quick and easy selection of a "hack" that can be completed by an individual or a team.

Lincubate believes this will be an incredible resume builder.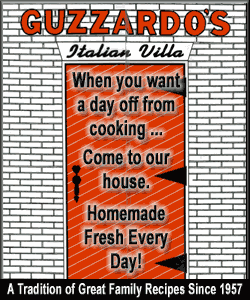 About Lincubate.org and founder

Lincubate was founded January 2017 by Clint Pollock, a native of Lincoln and Mount Pulaski. His first job in technology was at Abe Link Internet in Lincoln at age 17.

Pollock headed to Chicago in 1997 after high school to attend DeVry University and was able to work in the technology field while attending school. He has since gone on to experience the incredible success and rewards that technology jobs have to offer.

Since moving back to Lincoln one year ago, it has been Pollock's dream to make the Lincoln and Logan County community a technology hotbed and foster the creation of technology companies right here in Lincoln from many of the very hacks that Lincubate participants create.

Pollock says, "My current role at Veracode as a Principal Solutions Architect has taught me about Hackathons, which are basically like a technology company science fair, and have inspired me to adapt that concept to our local community to help connect people with technology mentors and new skills."

[News release by Clint Pollock]

See www.lincubate.org