Logan County Historical Society begins new year with a little fun: sharing oldest family photos
Send a link to a friend Share
[January 26, 2017] LINCOLN - The Logan County Genealogical and Historical Society held their first monthly meeting of the New Year on Monday. As with previous years, the call went out to members to bring something unique of their own to the meeting rather than follow the usual format of inviting a speaker.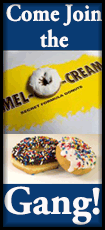 In the past, members were asked to bring the oldest cook book in their family. One year, a favorite tool in each family was featured. Some of the items were so old that no one knew what they were designed to do. Guesses flew around the table until the owner finally revealed what it was. This year members were asked to bring the oldest photo of family members.

Those who brought photos presented the gathering with a history of Logan County and of the immigrant experience of older generations to the United States. In some cases, brave souls departed their home countries while leaving family members behind. In other cases whole families departed together for the new world.

Some of the oldest family members came to central Illinois before there was a Logan County or the town of Lincoln. Remember that Logan County only existed after a little known Illinois state legislator kept a campaign promise to cleave a new county out of Sangamon County. This occurred in 1839.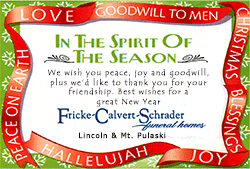 The legislator was Abraham Lincoln. Lincoln was present at the founding of his namesake town in 1853.

Many of the photos feature one or two relatives while others show generations. In all cases it was obvious that having a photo taken was a serious event. The subjects of the photos dressed in their best, and stared into the camera without a smile. Many photos showed very young children all wearing what appear to be dresses, even the boys, no doubt a tradition from way back. How things have changed.

Think about it. The LCGHS members who brought 19th and early 20th century photos represent a continuation of their family lineage still living in central Illinois. Many still have children and grandchildren living in the area. But Logan County is not where families migrated to and stopped.

The LCGHS receives requests for genealogical research from all over the United States by family members who have moved on but want to find their forebears in the area and learn about what they did. Central Illinois and Lincoln are a hotbed of genealogical research.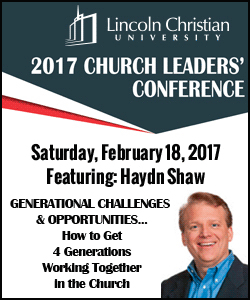 Inquiries come to the LCGHS, perhaps as example it is from a technology employee in California who heard from older family members of this far away place where their family once lived. "Can you find anything about the corner grocery store that was located in Lincoln that I heard about," they will ask. Or someone from Minnesota may ask, "Can you find anything about my farming heritage in central Illinois and where the farm was located? I even heard that Abraham Lincoln stayed at my great, great, great grandfather's farm while he rode the judicial circuit."

The LCGHS is known for their extensive archives and ability to incorporate sources at the Logan County Courthouse or the Lincoln Public Library to find answers to these questions. They will even check the cemetery records.

The LCGHS meets the third Monday of the month at their research center in Lincoln at 6:30 p.m. The public is invited to attend and the program is always fascinating.

Be sure to check out the ever changing imaginative displays in the window at 114 North Chicago Street. Many of the displays are constructed of items in the LCGHS collection.

[Curtis Fox]