Lincoln's Acting Mayor Marty Neitzel announces candidacy
Send a link to a friend Share
[September 29, 2016] Marty Neitzel, Acting Mayor, is announcing her decision to run for Mayor of Lincoln in the primary election to be held on February 28, 2017.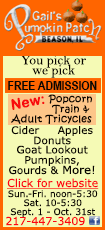 Marty was born and raised in Lincoln, Illinois, and has lived here all her life. On September 21, 2015, she was honored by being appointed Acting Mayor by the City Council. After serving 12 months in this position, Marty's love for Lincoln has prompted her to run for Mayor so that she can continue serving the City with the same level of enthusiasm she has shown to date.

Marty gained valued experience in both business and customer service during the 25 years that she partnered with her husband in operating their auto repair service, Art's Truck and Auto Repair. As a Claims Adjuster with Economy Fire and Casualty Insurance for 17 years, she attained additional experience in the areas of compromise and collaboration while working to settle property damage and home owner claims.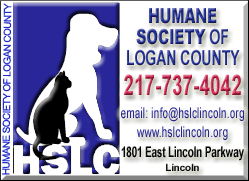 Marty also served for 13 years as an alderman for the City of Lincoln, and during that time she gained invaluable knowledge and insight into the workings of city government. With her background serving as alderman and Acting Mayor, she has found that the most important attributes of a public servant are to be available and approachable to the people of Lincoln. Consequently, Marty has maintained regular office hours every week, on Tuesdays and Thursdays from 2:00 to 4:00 PM.

Listed below are several of the city's ongoing projects, either approved or pending, which Marty has been monitoring.

They are:
Maintaining a balanced budget for the City of Lincoln

Communicating with the Street Department Supervisor on the status of needed street repairs and construction of the new Street Department Facility

Monitoring the Sewer Department's proposed updates for completion of the 5-year long term control plan which is mandated by the EPA.
Construction of the new Depot Facility which has recently begun and must be completed by June 30,2017

Moving forward with plans for a new Police Department Facility which will be located on Fifth Street

Awaiting a decision on a Federal grant for_ the revitalization of the downtown streetscape, and implementing the revitalization if the grant is received

Completing the land acquisition for an easement on the Fifth Street Road Project in order to begin this project in 2018

Continuing to plan and carry out the 3rd Friday Downtown Events which have proven to be very successful and a source of enjoyment to the families in attendance
Marty Neitzel' understands that "WORKING TOGETHER BRINGS SUCCESS" and she asks the voters to give her the opportunity to make success a reality in Lincoln.
[Text from file received]